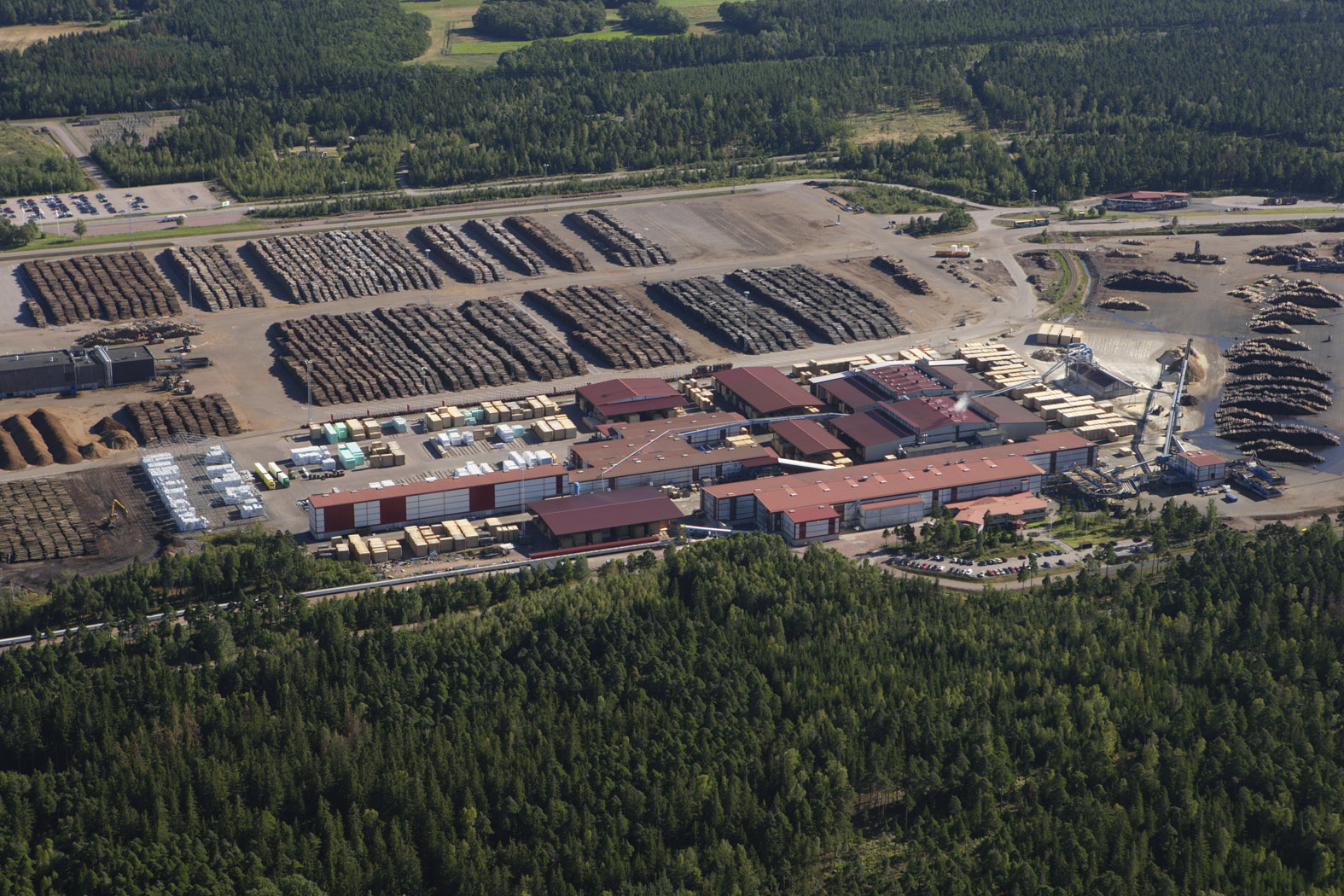 SPM to deliver online condition monitoring to sawmill Södra Wood Mönsterås
One of Sweden's largest sawmills, Södra Wood Mönsterås, has placed an order for Intellinova Compact to monitor the condition of electric motors and fans in the lumber dryer.
The lumber dryer plays an important part in the production of sawn timber. In the dry kiln, the sawn timber products obtain a moisture content suitable for the intended end use. The drying process must be kept under close control, since it greatly affects the quality of the deliverable wood. Typically, the lumber is dried from a 60-120% moisture content down to 8-18%. To minimize disturbances in this important process, a high level of equipment reliability is essential. The drying process takes several days and is the most energy-intensive process in a sawmill.
The environment in a lumber dryer is very demanding. High humidity and high temperatures are factors that put great strain on construction materials and equipment. The lumber dryer consists, among other things, of a number of dryer fans driven by electric motors. Implementing vibration monitoring with Intellinova Compact and the Condmaster Ruby diagnostic software, Södra Wood Mönsterås will now create opportunities for minimizing the number of failures caused by fan and motor bearings in poor condition.
"The lumber dryers are our bottleneck and in our efforts to minimize emergency stops and high costs, we are now trying SPM equipment with online vibration monitoring in one of our progressive kilns. Potential replacement of bearings, motors or fan blades can be carried out in a controlled manner with as little disruption as possible in the dryer", says Per Crantz, Preventive Maintenance Manager.
Södra Wood is part of forestry group Södra and produces sawn timber at ten sawmills in southern Sweden and one in Norway. The Södra Wood Mönsterås sawmill north of Kalmar on the Swedish east coast is one of the country's largest sawmills, inaugurated in 1999 and designed for short throughput times with cutting speeds up to 150 meters (492 feet) per minute. The mill produces stress graded studs, tongue and groove boards, packaging, joists and timber pressure for impregnation. The annual production capacity is 420,000 cubic meters and the main markets are United Kingdom, Sweden, USA and Japan.
Intellinova Compact is also used in other parts of the Södra group. At the Södra Cell Värö pulp mill, the system is used for monitoring wash presses as well as the rotary lime kiln. Measurements have also been carried out on a low-pressure feeder at Södra Cell Mönsterås.