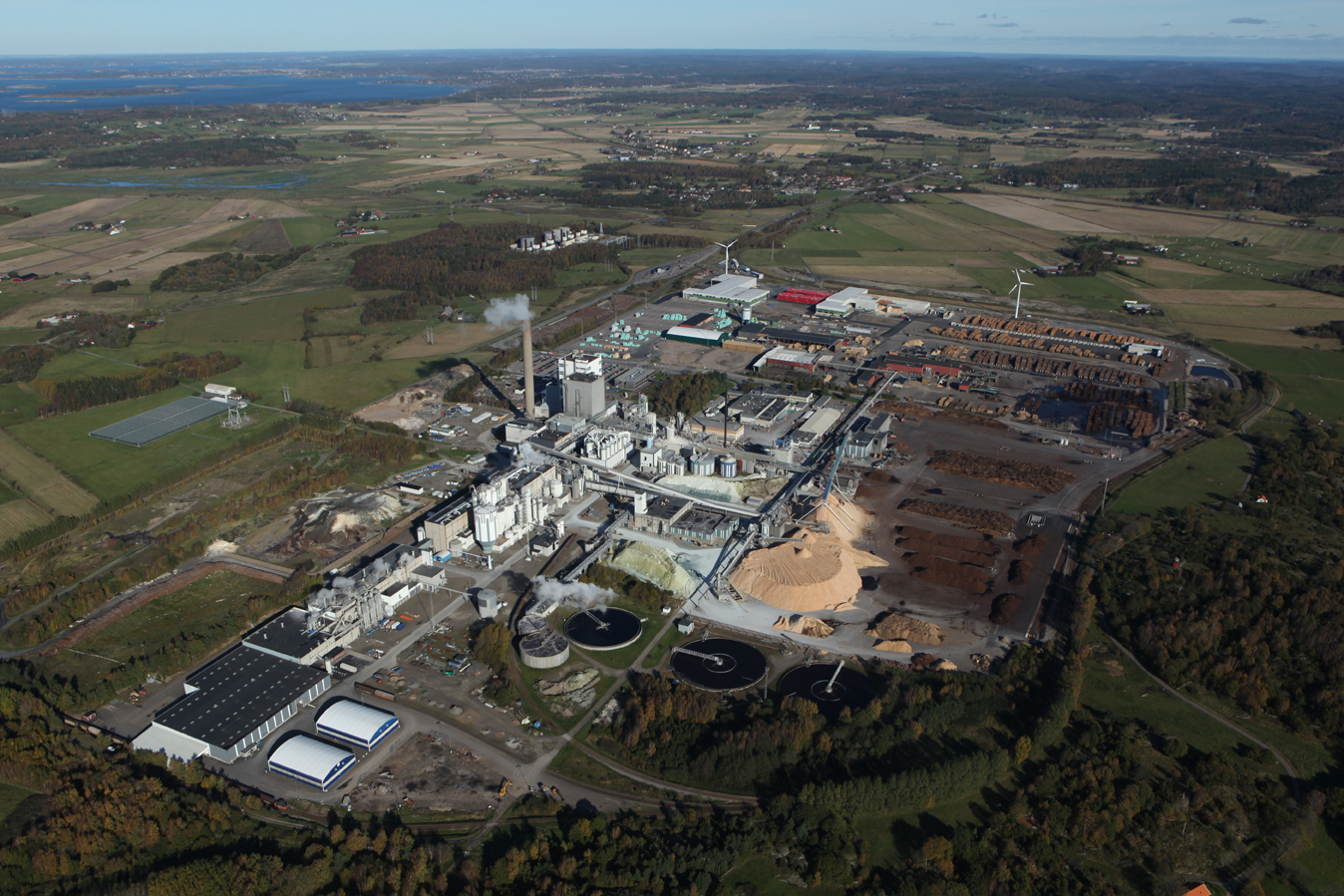 Södra Cell Värö expands its online condition monitoring to rotary lime kiln
A new facility for lime reburning with a larger capacity is now being built at the Södra Cell Värö pulp mill in Sweden.
The plant with a rotary lime kiln and associated lime mud filter is a part of the pulp mill chemical recovery process. In conjunction with the construction of this facility, online condition monitoring equipment will be installed during the first quarter of 2014. A total of thirty-eight shock pulse and vibration transducers, vibration transmitters (4-20 mA) and RPM transducers are installed on vacuum pump, lime kiln drives, lime mud filter, hammer mill and fans etc in order to detect deteriorating mechanical condition in time for scheduled maintenance.
In the spring of 2013, the first Intellinova Compact online system was installed at Södra Cell Värö. The system uses the SPM HD measurement technique and vibration analysis for condition monitoring of three roller presses used to wash and dewater the pulp. This system is now expanded to include the lime reburning process.
Preventive maintenance manager Stefan Glendell comments on the plant's further investment in online condition monitoring: "At Södra Cell Värö, we are convinced that online measurement is an important tool for us in our quest to continuously improve the availability of our process machines. SPM delivers a technology that we believe in. This in combination with good support functions and competitiveness led us to choose SPM once again."
Södra Cell Värö just north of Varberg on the Swedish west coast is one of the world's largest and most modern pulp mills. Its annual production is 425.000 tonnes of pulp. The plant also produces green electricity, district heating and biofuel in the form of dried bark. Production takes place in a highly automated work process, around the clock all year round, except for planned maintenance shutdowns.