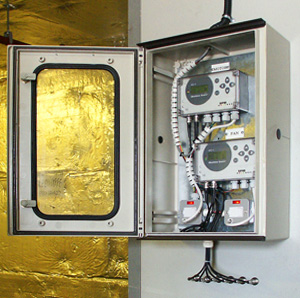 SPM introduces new version of Machine Guard MG4
SPM proudly announces the release of MG4-A, a new IEPE (ICP®) compatible version of the successful Machine Guard product line.
MG4 is ideal for continuous monitoring of everything which has rotating parts. It is an excellent starting point for measuring the state of individual machines but will also serve as the mainstay of a future total online solution. The monitoring units are small and compact, easy to install and simple to maintain.
The new MG4-A accepts standard IEPE (ICP®) transducers, such as the SPM SLD series, and is a viable option for installation with existing measuring points on remote transducers.
The MG4 family consists of four programmable measuring units for vibration severity and bearing condition.