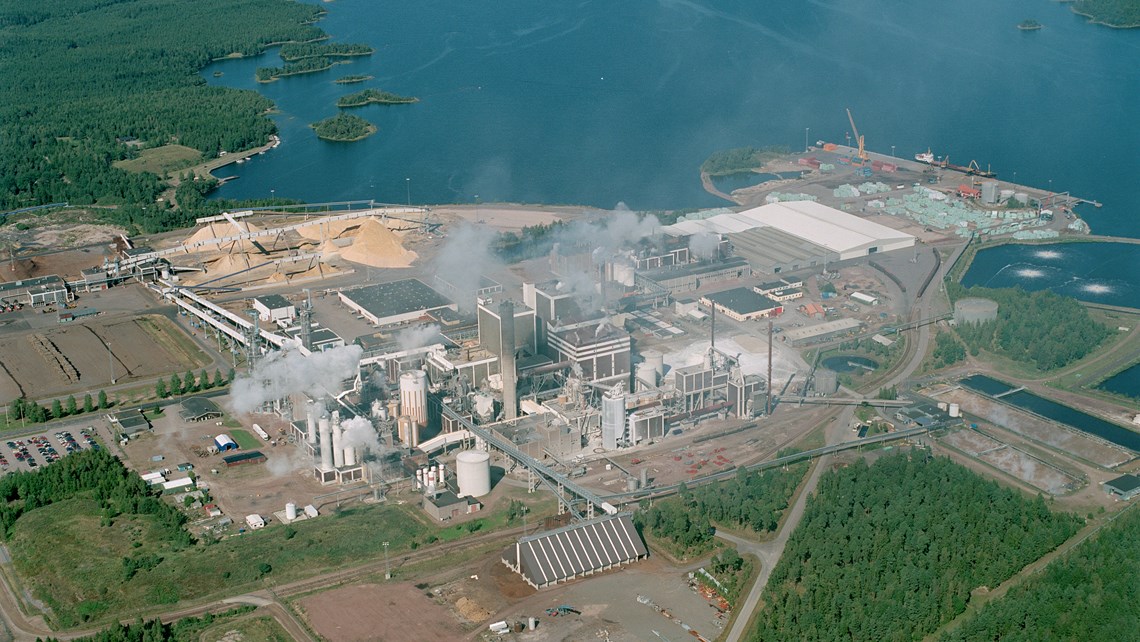 Södra Cell Mönsterås ramps up capacity and invests in online condition monitoring system
Swedish forestry group Södra is undergoing an intense period of extensive investment in its three pulp mills in Värö, Mönsterås and Mörrum in southern Sweden. In conjunction with the acquisition of new washing equipment in the bleaching plant, Södra Cell Mönsterås has decided to also invest in an online condition monitoring system to ensure increased production volumes.
Södra is investing over SEK 300 million in the pulp mill in Mönsterås - investments which will result in more efficient energy utilization and increased productivity at the mill. Among other things, a new Valmet wash press will be installed during the upcoming planned maintenance stop in October, 2015. During this installation, the wash press will be equipped with the Intellinova Compact online system, including the SPM HD measuring technique and the newly developed and patented vibration analysis method HD ENV. A total of sixteen measuring points will be connected to the online system.
Maintenance engineer Gert Hjalmarsson comments on the investment: "Thanks to our focus on condition-based maintenance on machines with criticality rating 'A', we have been able to invest in the online system - all in line with our efforts to achieve world-class maintenance."
Södra Cell Mönsterås is the largest pulp mill in the Södra Group, with a total annual production of 750,000 tons of softwood and hardwood pulp. As a result of successive investments since its inception in 1958, the factory is now one of the world's most modern facilities of its kind. The core business is pulp production, but the mill also produces green electricity and district heating as well as pine oil, which becomes biodiesel. Approximately 400 people work at Södra Cell Mönsterås.
The sister factories Södra Cell Värö and Södra Cell Mörrum have also invested in condition monitoring equipment from SPM. At the plant in Mörrum, Leonova Diamond is used for periodic measurements and the Värö mill monitors its lime kiln and wash presses online with Intellinova Compact, and less critical production equipment with Leonova Diamond.
Adjacent to the pulp mill in Mönsterås is one of Sweden's largest sawmills, Södra Wood Mönsterås, where vibration monitoring with Intellinova Compact is installed to monitor the condition of electric motors and fans in the lumber dryer.