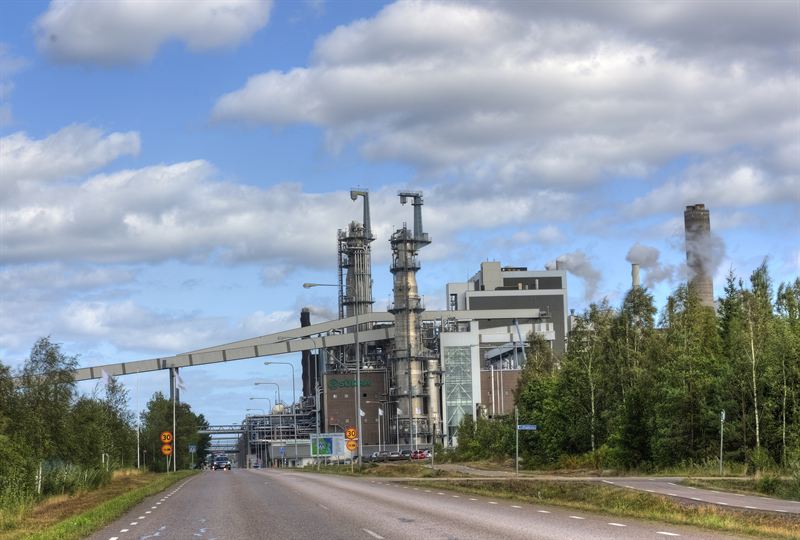 Södra Cell Mönsterås orders online system to monitor wash presses
SPM has received an order for online system Intellinova Compact to monitor five wash presses at forestry group Södra's biggest pulp mill Södra Cell Mönsterås.
In recent years, Södra has invested over SEK 300 million at the pulp mill in Mönsterås. The objective of these investments is improved energy efficiency and increased productivity. Södra Cell Mönsterås now follows up the previous investments in condition monitoring equipment with an additional order, where a total of five wash presses of the Valmet (formerly Kvaerner) brand will be equipped with the Intellinova Compact online system.
Besides the four main roller bearings on each wash press, the input screw rotor and drive bearings will be monitored as well. The main roll bearings will be equipped with shock pulse transducers of model 44000, while the newly developed accelerometer DuoTech will be installed on the input screw and drives, along with vibration transducers in side-entry design.
With the DuoTech accelerometer, the patented HD technologies SPM HD and HD ENV can be combined in a single sensor, providing clear and easily interpreted measurement results with maximum forewarning time for reduced mechanical condition. The measurement results are stored in the diagnostics and analysis software Condmaster Ruby. Via OPC or Modbus TCP communication, selected trends, alarms, measurements, etc. can be transferred to the existing monitoring system in the control room.
Leif Karlsson, Head of Technology Mechanics/Resource at the Mönsterås mill: "We are doing this in order to optimize control of these machines. The wash presses are A-classified, meaning they are important equipment. It is also low-RPM machinery. We want to be able to monitor damage development from the earliest possible stage in order to perform planned maintenance. We are now discussing having online monitoring installed on all A-classified items or important machinery already in the investment phase in the future."
The Intellinova online system is already in use on a new wash press at Södra Cell Mönsterås, which also uses the portable instrument Leonova Diamond for route-based measurements on critical equipment.
Founded in 1958, the pulp mill in Mönsterås is Södra's oldest. As a result of continuous investments, it has developed into one of the world's most modern plants. This high-performance pulp mill is also among the world's largest producers of pulp from softwood. An annual 750,000 tons of pulp is shipped out from here to paper mills worldwide. The raw materials are approximately two-thirds softwood and one-third hardwood. With wood as its raw material, the Mönsterås mill produces paper pulp, green electrical energy, district heating, and tall oil, which is converted to biodiesel. Södra Cell Mönsterås employs approximately 400 people.