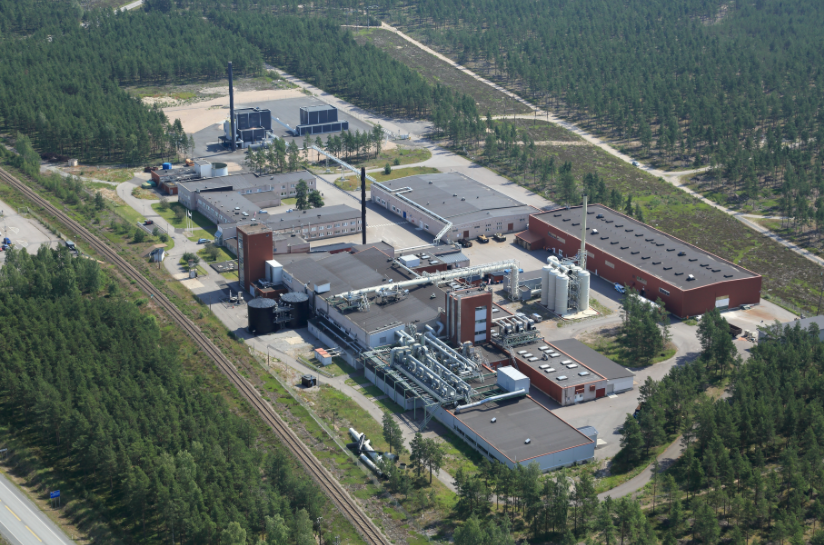 ViskoTeepak chooses Airius to monitor production-critical fans
Long-standing SPM Instrument customer ViskoTeepak decided to move forward with a brand new Airius wireless online system to monitor the mechanical condition of their production-critical fans. The fans are located in a remote and difficult location, especially during the cold and harsh Finnish winter, and the new system will make monitoring and collection of vibration data safer and easier than before.
ViskoTeepak, one of the world's leading international manufacturers of cellulose, fibrous and plastic sausage casings for the food industry, has invested in online monitoring at their plant in Hanko, Finland. Since September 2020, a number of Airius wireless vibration sensors have been monitoring the condition of production-critical fans, located both indoors and outdoors of the production facility. With a compact and robust design, rated IP69, and an energy-saving Wi-Fi communication protocol, Airius is ideal for remote condition monitoring of standard production equipment such as pumps and fans. SPM Finland and ViskoTeepak installed the system in collaboration.
ViskoTeepak and SPM Finland have a long-standing relationship. The company bought their first condition monitoring equipment from SPM in the 1990s. Since 2017, the fibrous casing production plant in Hanko has been using the handheld Leonova Diamond instrument to monitor their rotating machinery. Today, together with the analysis and diagnostic software Condmaster Ruby 2020 and the new Airius wireless online system, ViskoTeepak in Hanko is well equipped for predictive maintenance actions.
Leif Björck, Supervisor Mechanical Maintenance at ViskoTeepak, commented: "We have the most critical equipment outdoors on the roofs, and in the wintertime, it is difficult and unsafe to take measurements on them with handheld instruments. As long-term users of SPM measurement systems, it was natural to move forward with the new wireless online system. The installation of both the sensors and the system ran smoothly, and SPM Instrument's expertise and training was good."
With seven production and conversion plants and five sales offices worldwide, ViskoTeepak  employs approximately 1,100 people. With the biggest partner network in the casing world, ViskoTeepak is present in nearly 100 countries.