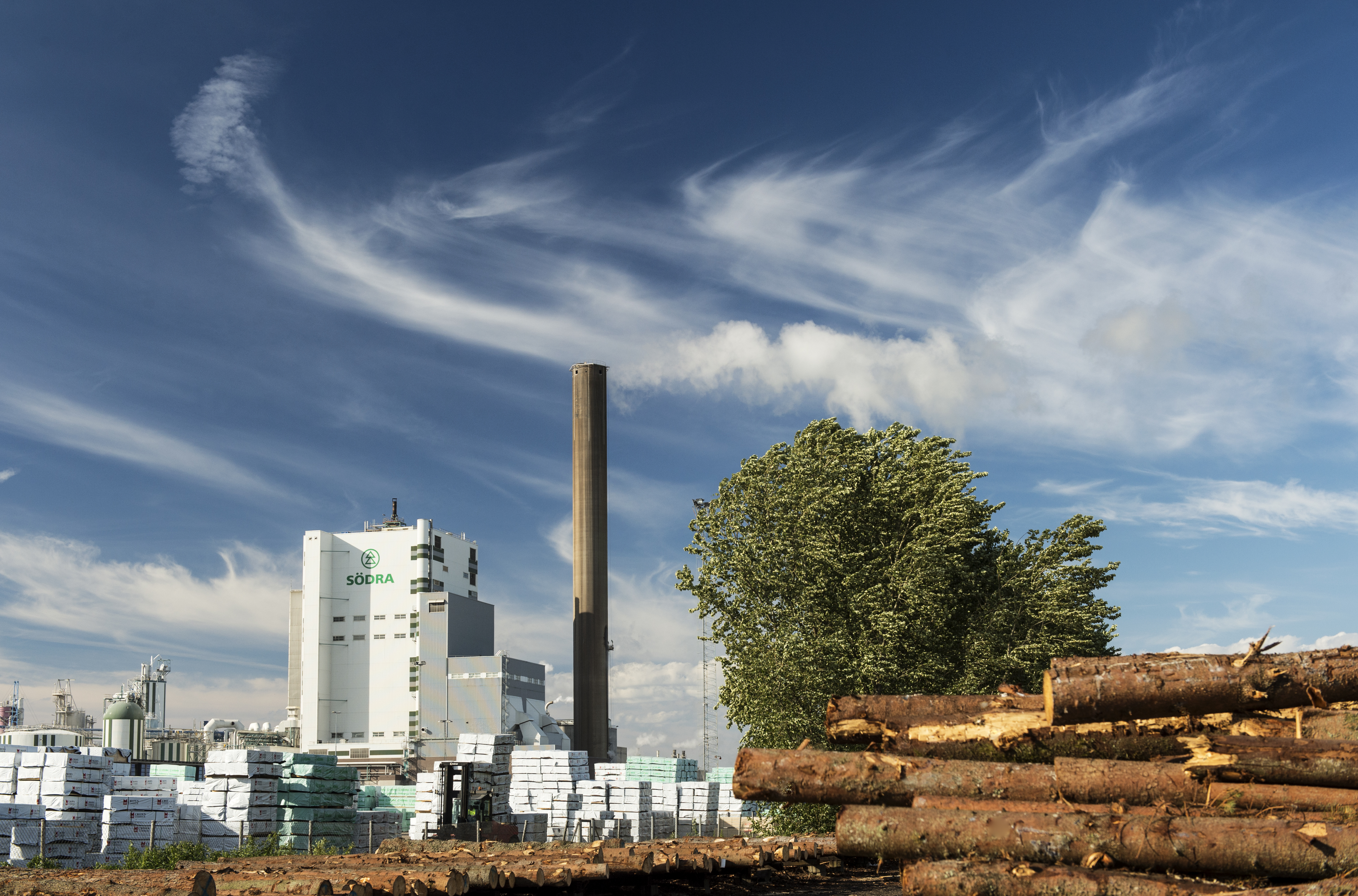 Valmet orders online system for Phase I of project Expansion Södra Cell Värö
Swedish pulp mill Södra Cell Värö is currently undergoing a major expansion of all departments within the plant. The expansion will increase the annual production capacity from 425 000 tons to 700 000 tons of pulp, thus making the mill one of the world's largest producers of kraft pulp.
Valmet, which develops and delivers services and products for environment-friendly and cost-efficient production in the pulp industry, is the main supplier of process equipment for the new pulp mill at Södra Cell in Värö and has placed an order with SPM for the online condition monitoring system Intellinova Compact. The first delivery will encompass online monitoring equipment for the PDW filters*), chip meter, top separator gearbox, dispenser ImpBin™**) and digester to monitor the mechanical condition of the machines.
The Intellinova Compact online system combines the patented measuring techniques HD ENV for vibration monitoring and SPM HD for shock pulse measurement. The order also includes delivery of vibration transmitters (4-20 mA) for the fibre screens to be connected to the process control system.
Södra Cell Värö is already using the online system Intellinova Compact with SPM HD and vibration analysis for condition monitoring on three wash presses and the new rotary lime kiln. For route-based measurements, the handheld instrument Leonova Diamond is used.
Valmet Corporation - headquartered in Espoo, Finland - is a leading global developer and supplier of services and technologies for the pulp, paper and energy industries. Valmet's services cover everything from maintenance outsourcing to mill and plant improvements and spare parts.  The technology offerings include entire pulp mills, tissue, board and paper production lines, as well as power plants for bio-energy production. The company has 12,000 employees worldwide, including approximately 1,500 in Sweden. Valmet's net sales in 2014 were about EUR 2.5 billion.
Södra Cell is one of the world's leading manufacturers of paper pulp. The Group has three pulp mills; in Värö, Mönsterås and Mörrum. Södra Cell Värö just north of Varberg on the Swedish west coast is one of the world's largest and most modern pulp mills. The current annual production is 425 000 tonnes of pulp per year. The plant also produces green electricity, district heating and biofuel in the form of dried bark and pellets. In addition to increased production capacity, the substantial investments now being made also mean a significant increase in the plant's energy efficiency.
*) Pressure disc filter for white liquor filtering
**) Impregnation bin