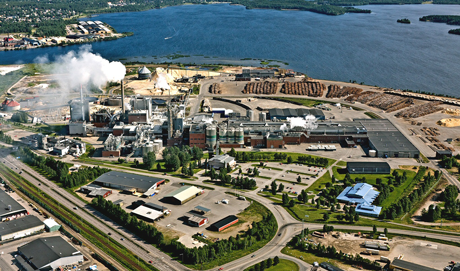 SPM to supply online system for vibration analysis at Smurfit Kappa Kraftliner
The Smurfit Kappa Kraftliner paper mill in Piteå, Sweden has decided to replace its present online system for vibration analysis on paper machine PM1. The old system of a different brand will be upgraded to the multifunctional Intellinova online system from SPM with modules for vibration analysis.
The installation of two Intellinova monitoring units on PM1 in 2011 will now be augmented with another five units with 32 measuring channels each, making a total of 224 channels for vibration measurements in the Intellinova system at Smurfit Kappa Kraftliner. In the upgrade, the existing enclosures are reused, while monitoring units and various accessories are removed and replaced with Intellinova replacement units fitting into the existing enclosures. As the existing vibration transducers are connected to the new system, the upgrade can be performed during operation. Installation is scheduled to begin this spring.
Maintenance Manager Kjell Lundberg explains how Smurfit Kappa Kraftliner has discussed the replacement and selection of a new measuring system: "The SPM measuring system enables us to significantly improve alarm handling in the online system and efficiently analyze measurements. It allows us to see opportunities to reduce routine work in conjunction with the online system, make quick and accurate analyses and spend more time finding the root causes of problems."
Smurfit Kappa Piteå is Europe's largest kraftliner mill with annual capacity of 700.000 tons. Kraftliner is a base paper made from virgin fibers and used for manufacturing of high-quality corrugated board. The products have good printability, good strength in humid environments and are chemically and biologically clean.
Find out more about Smurfit Kappa Kraftliner here.