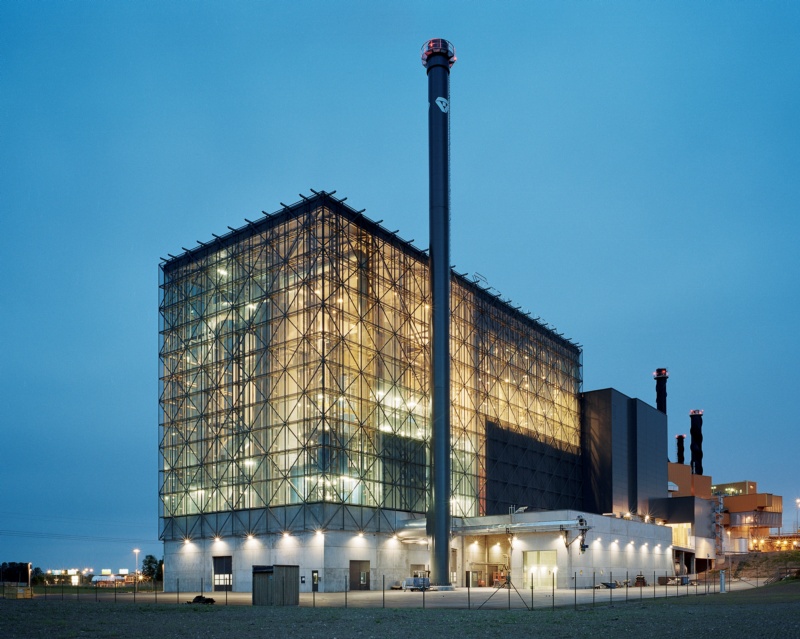 SPM to supply online condition monitoring for Linköping's new CHP power station
Public utility company Tekniska verken in Linköping in southern Sweden has appointed SPM as supplier of condition monitoring equipment for the new combined heat and power plant KV62, which is now under construction.
Gärstadverket in Linköping – one of Sweden's fastest-growing regions - is a facility for converting waste into energy in the form of electricity and heat. With its four existing boilers for waste incineration, Gärstadverket accounts for the base load in the Linköping district heating network.
The Tekniska verken Group is now building a new 80 MW boiler, that will produce approximately 500 GWh of energy per year. Like the other four, this boiler will be waste-based, with a capacity of about 230 000 tons of waste/year. It will also be capable of handling other fuels, such as recycled wood. When KV62 is completed, Gärstadverket will have a waste incineration capacity of 600 000 tons per year. Construction of the new facility began in June, 2013 and is expected to be completed in February, 2016 at an estimated cost of approximately EUR 100,4 million.
The multifunctional online system Intellinova Compact will be installed for monitoring of critical machines such as feedwater pumps, heating pumps, flue gas fans and supply fans. The SPM HD measuring technique will be used in combination with vibration analysis to analyze the mechanical condition of bearings.
Project manager Olle Svanfeldt comments: "Our choice fell on SPM since we have used their products since the 1980s and have a good relationship. By continuing our cooperation, we now have access to SPM's most recently developed online system Intellinova Compact."
Other Swedish CHP plants using condition monitoring equipment from SPM are Umeå Energi, Landskrona Kraft, Strängnäs Energi and Mälarenergi.