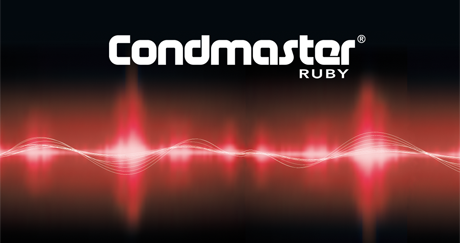 SPM Instrument launches Condmaster Ruby 2014 Edition
In conjunction with the release of the Leonova Diamond IS and Leonova Emerald IS instruments, SPM Instrument also introduces Condmaster Ruby 2014 Edition. Now delivered in 32 and 64-bit versions, this new version of the comprehensive condition monitoring and predictive maintenance program provides support for the new functions in the powerful vibration analysis package of the Leonova instruments.
Condmaster Ruby® 2014 Edition comes with added functionality to support new functions in the portable instruments Leonova Diamond® and Leonova Emerald® and their new IS (Intrinsically Safe) versions.
New features in Condmaster Ruby 2014 Edition include:
Frequency Response Function (FRF) for measuring the vibration response resulting from a known applied input by using an impact hammer and a vibration transducer.
Cepstrum analysis, typically used for detection and analysis of bearing vibrations and gear faults in gearboxes.
Shaft Centerline Plots, which display changes in radial rotor position over a range of speed and is especially useful for assessment of lubrication during start-up of a machine with journal bearings.
Universal File Format export
To order, contact your nearest SPM representative.
Download the Condmaster Ruby 2014 Upgrade Benefits for full information.