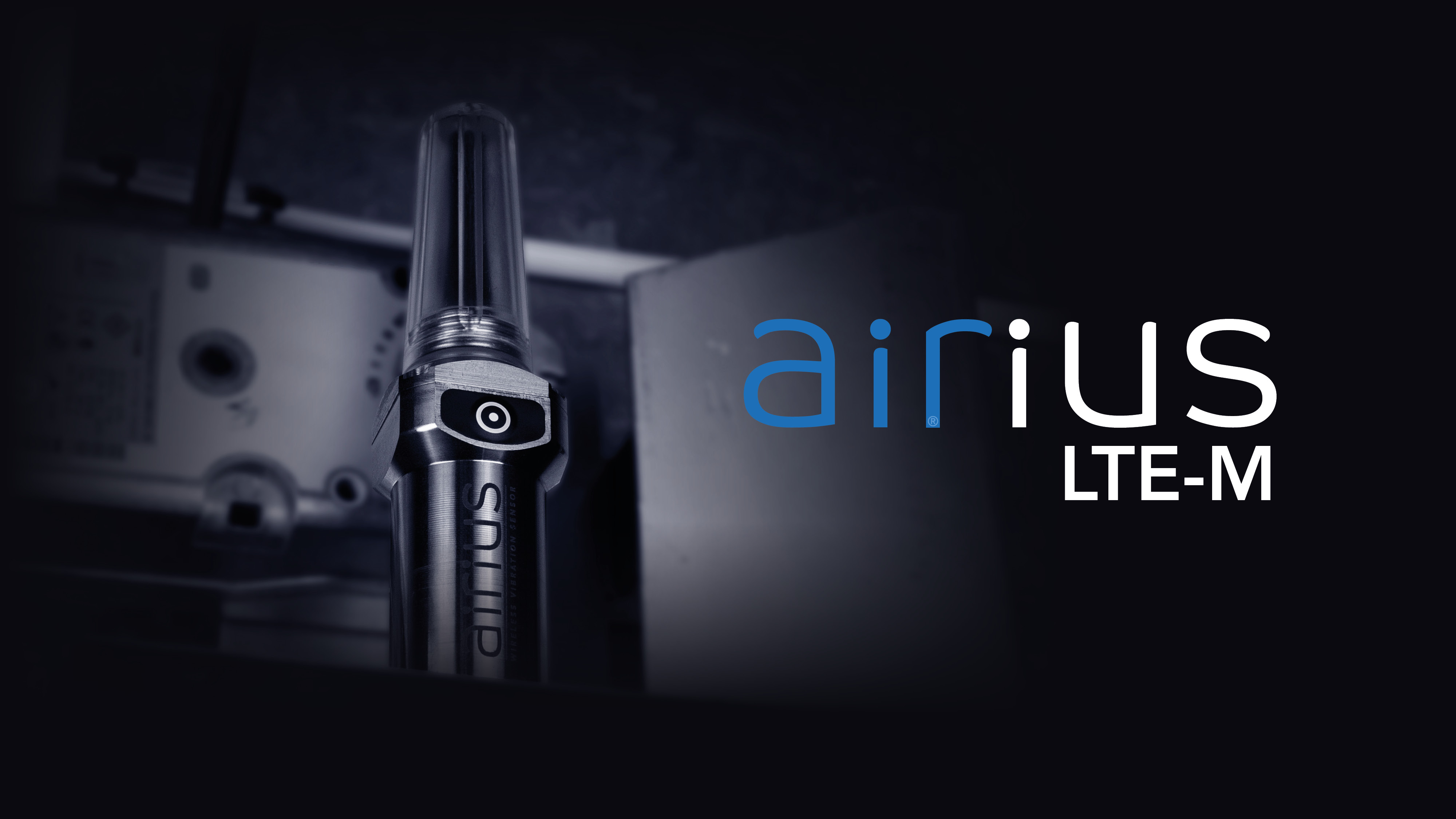 SPM Instrument announces global availability of Airius II LTE-M
Following the introduction to the Nordic market, SPM Instrument now proudly announces the launch of a global solution for the Airius II LTE-M wireless vibration sensor in collaboration with network services provider Onomondo.
The LTE-M sensor fits well into the Condmaster ecosystem. It is an excellent complement to the Wi-Fi version in environments where building and maintaining wireless LANs is not a viable or desired solution. Equipment located where Wi-Fi networks may be out of reach, such as rooftop fans or remote pumping stations, also benefits from an LTE-M condition monitoring solution. Conveyor belts are another suitable target.
Utilizing secure cellular networks for data transfer eliminates the need for additional hardware and expertise to maintain network and security issues. The sensor has an eSIM card on the motherboard, locked to the physical sensor, and a communication protocol that only allows communication initiated from the customer's network via a secure server. The transfer from the sensor to the user is thus secure against intrusion.
Providing secure IoT connectivity with global coverage, Onomondo offers extensive LTE-M coverage through well-established telecom operators, most of which the global Airius LTE-M solution supports. The Telia solution remains an option for the Nordic countries. In both cases, the solution includes a three-year cellular connection and sufficient data for four daily measurements with battery power or twenty-four measurements daily with an external power supply.
For further information about the sensor, please contact:
SPM Instrument BV
Phone +31 416 373 176 or email info@spminstrument.nl