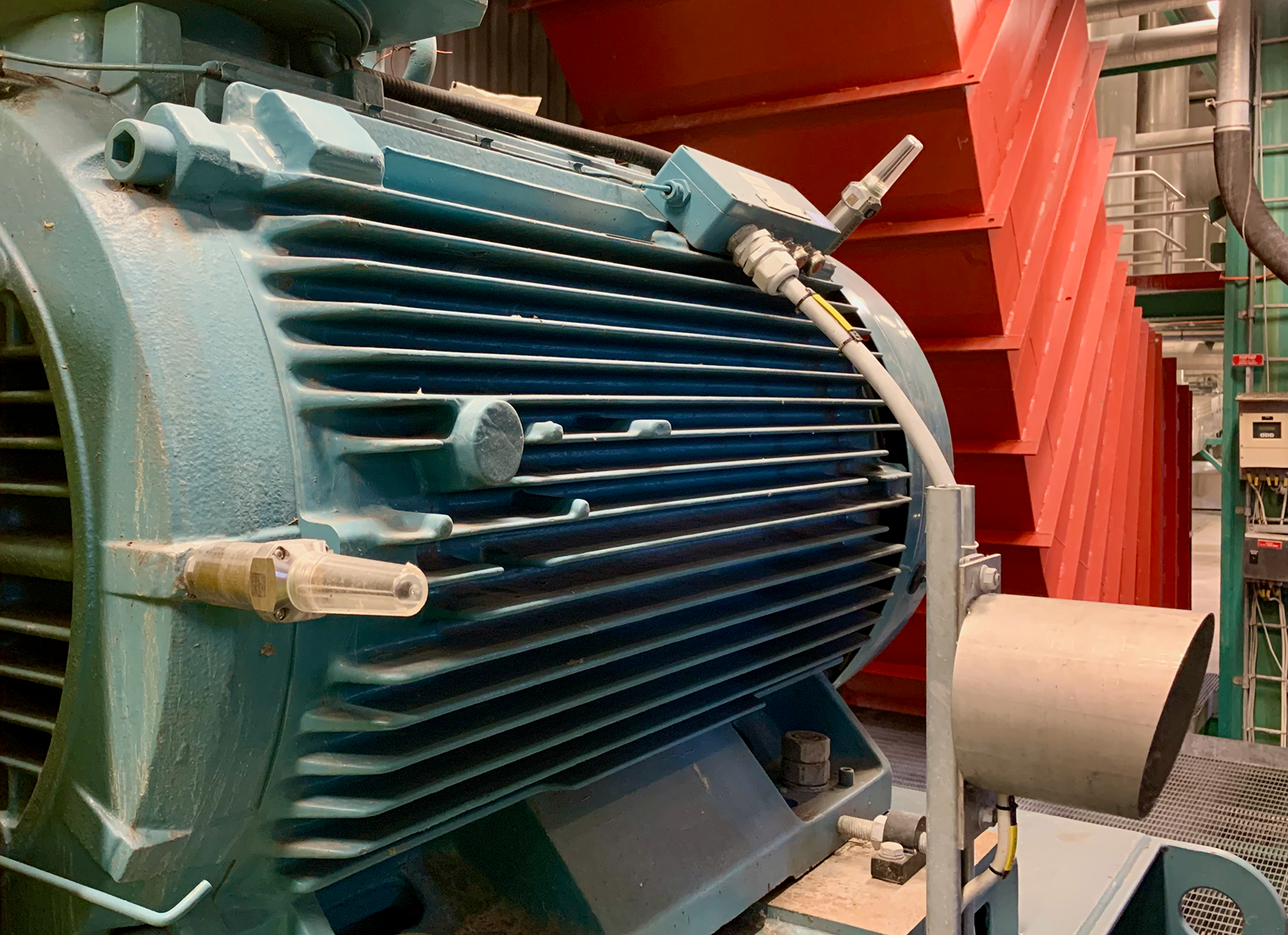 Södra Cell continues investments in wireless condition monitoring with Airius LTE-M
Following a successful first phase, Swedish forestry group Södra is now investing in another one thousand wireless Airius LTE-M vibration sensors for its pulp mills in Mönsterås, Mörrum, and Värö. Transmitting vibration and temperature data over Telia's 4G network, the sensors are also 5G-ready.
The LTE-M communication technology is part of the 5G standard. It enables energy-efficient data transfer from the Airius wireless sensor via existing cellular networks, thus eliminating the need for companies to build and maintain their own Wi-Fi networks. In addition to superior coverage and penetration, LTE-M provides robust, built-in security because they operate within dedicated, operator-managed licensed spectrum bands. This minimizes the risk of interference.
In 2021, Södra Cell completed the first stage with one thousand sensors of Airius LTE-M at its three pulp mills with successful results. They are now moving on to acquire one thousand additional sensors to cover even more equipment. Airius measures triaxial vibration, using acceleration enveloping to detect problems such as gear and bearing faults, imbalance, and misalignment. The sensor is ideal for remote monitoring of standard production equipment such as fans, pumps, and motors and supports several different vibration measurement tasks per sensor with a user-defined number of time-based measurements per day.
The measuring results are saved in a database in the analysis and diagnostics software Condmaster Ruby residing in Södras Cell's network. The results, which can be integrated into other systems and IoT platforms via SPM's REST API, are handled by Södra Cell's newly formed group of data engineers who have overall analysis and monitoring responsibility for all production units' measurements – work that takes place in close collaboration with local technicians at the respective facility.
Commenting on this recent investment, Thomas Håkansson, Head of Technology Development at Södra Cell, said: "Our ambition is to take advantage of the new technology that gives us more input while we also continue to develop our working methods to get the maximum benefit."
Södra Cell mainly produces market pulp for paper and textile production in its three modern pulp mills. In addition to pulp, green electricity, district heating, and bio-products are produced, such as green methanol. Södra Cell is a business area within Södra, Sweden's largest forest owners' association, with 53,000 members. Södra has about 3,000 employees and an annual turnover of approximately SEK 20 billion. Södra Cell is committed to being one of the world's leading pulp manufacturers with high productivity and energy efficiency. Condition monitoring and condition-based maintenance of production equipment are essential in this work.