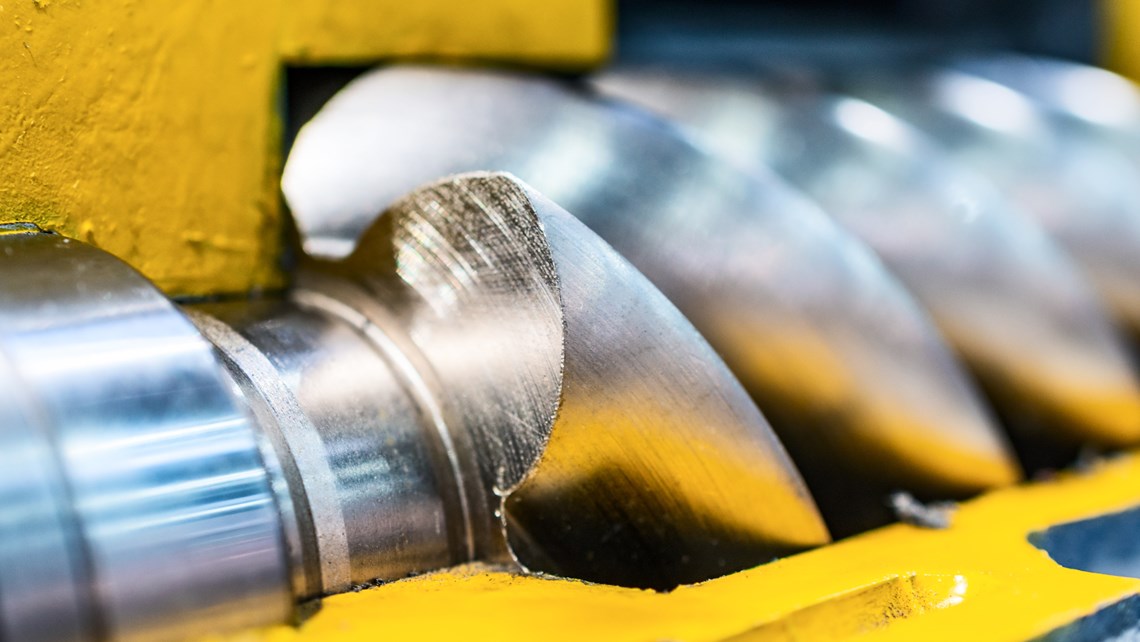 Scania equips compressors for new foundry with Intellinova Parallel EN
Swedish truck manufacturer Scania is currently making one of its most significant investments ever when building a new foundry for the production of engines at the factory in Södertälje. The foundry, which will be ready in 2020, is an investment of approximately SEK 1.6 billion and is expected to triple the capacity to 90,000 tonnes of molten iron per year.
In conjunction with the construction of the new foundry, Kaeser Kompressorer AB will deliver four 300 kW "oil-free" screw compressors, equipped with rotary dryers (i.HOC) that provide a stable and low-pressure dew point. The mechanical condition of these compressors will be monitored with the advanced and multifunctional online system Intellinova Parallel EN.
The system has sixteen channels measuring vibration and shock pulse levels with the dual technology accelerometer DuoTech, which combines the patented measurement technologies HD ENV and SPM HD in the same sensor. In total, seven DuoTechs and one rpm sensor will be installed on each of the compressors, which are handled by two measuring units for monitoring of bearing and lubrication condition as well as drives and pressure steps.
Equipment for condition monitoring from SPM is already used in other parts of the factory in Södertälje, and with the installation on the foundry's compressors, this collaboration continues.
Commenting on the choice of Intellinova Parallel EN for monitoring the compressors, Senior Maintenance Engineer Anders Ramström at Scania Industrial Maintenance said: "We already have several installations from SPM for online monitoring of critical production equipment. We also have several handheld instruments from SPM. A major advantage is that Intellinova Parallel and the handheld instruments use the same software, so all the information ends up in the same system. SPM has been very responsive to our ideas and needs; when updating their hardware and software, they have developed and included many functions that we have requested. It fits well with Scania's philosophy to work together with our subcontractors to develop things, a win-win situation."
Application Manager Erland Birath at Kaeser Compressors added: "We are very proud of course to be able to deliver these compressors to Scania's new foundry. We look forward to working with SPM and learning how their systems work on our compressors."
Scania operates in about 100 countries and has approximately 49,000 employees. Providing a wide range of technical services within production maintenance, facility management, and industrial projects, Scania Industrial Maintenance is a wholly-owned subsidiary of Scania CV AB, with 900 employees and a turnover of more than SEK 1.9 billion (2018).
Kaeser Kompressorer AB supplies products and services in the field of compressed air. The Swedish sales and service organization is nationwide, with staff from Helsingborg in the south to Skellefteå in the north as well as several retailers. The family-owned parent company headquarters are in Germany, where there are also two production facilities. Represented by subsidiaries and retailers in over 100 countries, the company employs approximately 6,500 people globally.