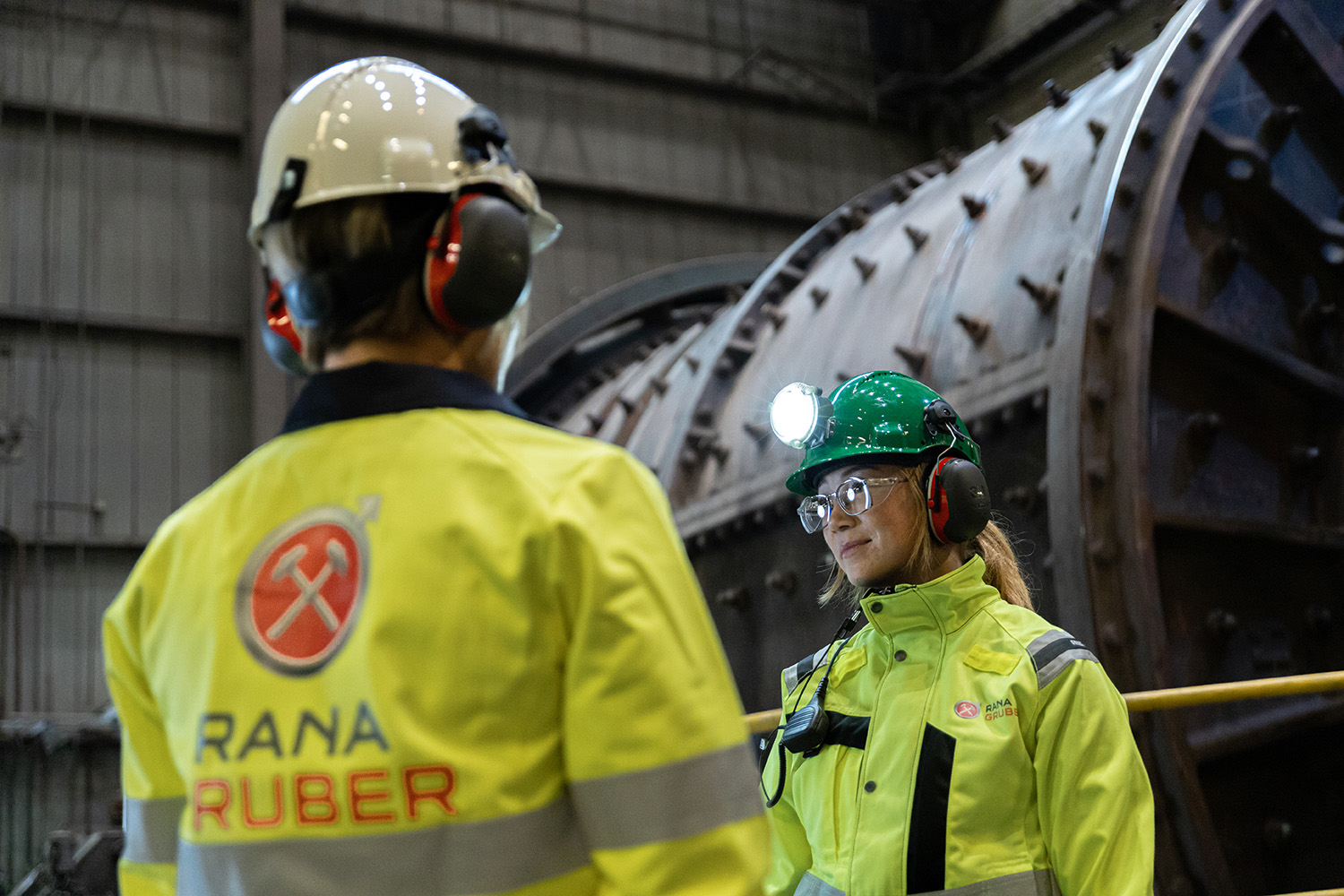 Rana Gruber boosts reliability with online condition monitoring expansion
Norwegian mining company Rana Gruber now expands their condition monitoring by investing in the high-performance online system Intellinova Parallel EN and DuoTech accelerometers on their second autogenous mill.
Rana Gruber, located in Mo i Rana, Norway, started using monitoring equipment from SPM Instrument in 2015. They installed the first Intellinova Parallel EN online system with DuoTech accelerometers on a conveyor belt in 2018. Since then, Intellinova Parallel EN online systems have been installed on more conveyor belts and one of two autogenous mills. In addition to condition monitoring, Rana Gruber also uses SPM's process optimization solution for both of their autogenous mills.
The new monitoring system – a sixteen-channel Intellinova Parallel EN online system and DuoTech accelerometers – uses patented HD Technologies to monitor bearing and vibration condition on the second autogenous mill. Condition monitoring with HD Technologies provides exceptional pre-warning times, thus enabling flexible planning of relevant maintenance actions at a suitable time. The new system was installed during a scheduled maintenance stop this summer.
Plant Manager Erik Larsen comments on the expansion: "These mills are very important for our production, and we need full control of their mechanical condition. Unplanned maintenance always comes with unnecessary costs and risks. With this investment, we increase the opportunity for scheduled maintenance jobs only."
With this installation, Rana Gruber continues investing in condition monitoring equipment from SPM Instrument. Currently, Rana Gruber monitors critical equipment such as fans, crushers, conveyor belts, ball mills, and autogenous mills using the Intellinova Parallel EN online system and the Leonova Emerald handheld instrument.
Rana Gruber is a Norwegian iron ore producer established in 1964, with operations based on more than 200 years of mining experience. The company's products are based on natural mineral resources, which are processed and exported to customers worldwide. Key customers include steel producers and participants in the chemical industry. The company has about 300 employees and a production capacity of 1.8 million metric tons of iron ore concentrates.