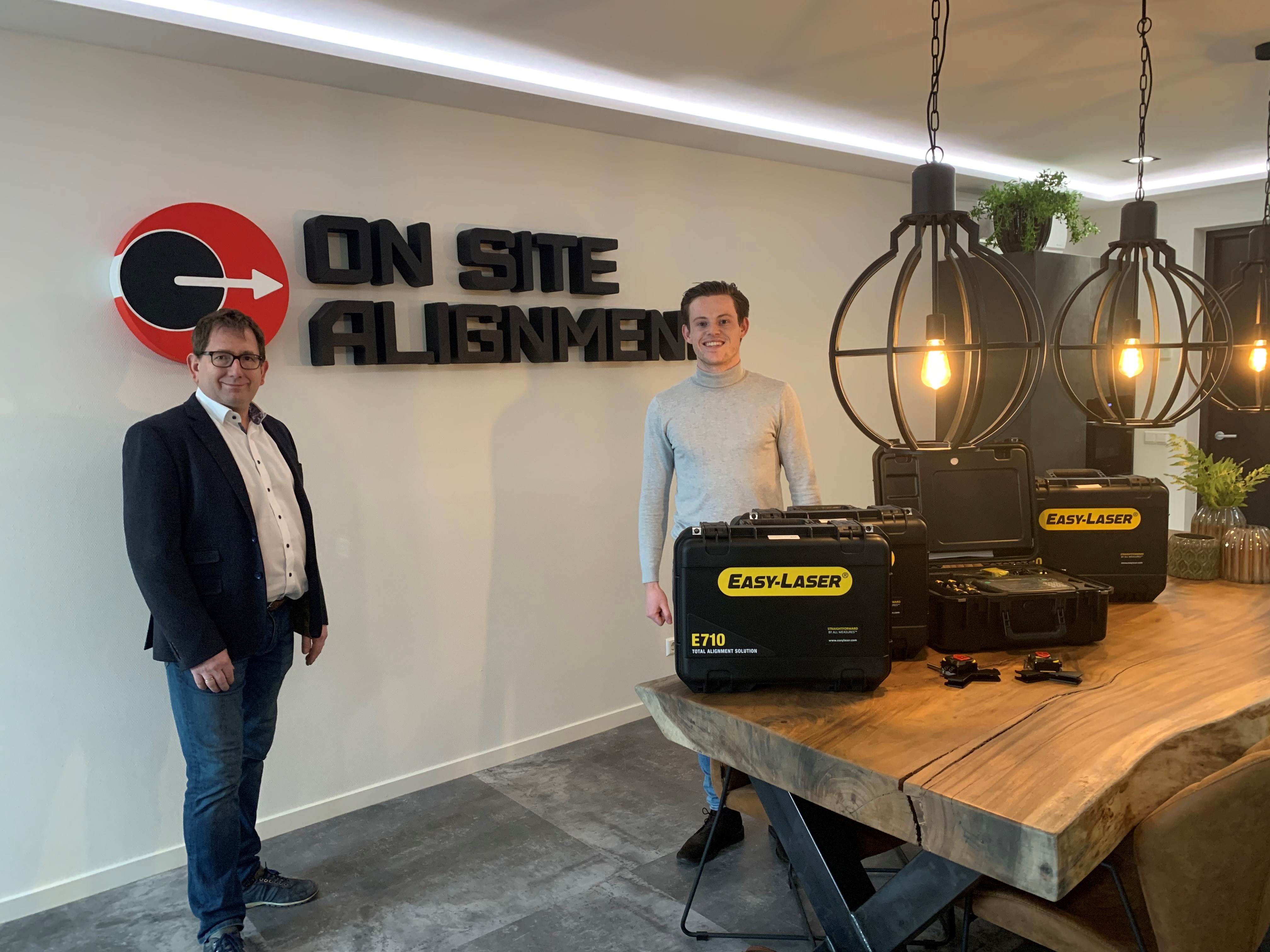 On Site Alignment expands again with new Easy-Laser systems
On Site Alignment starts the year off right with four new Easy-Laser E710 shaft alignment systems. All equipped with full geometric measurement programs.
On Site Alignment has in-depth knowledge and over 35 years of field experience. The company offers all the assistance you may need when faced with questions around machine alignment. 
Special thanks to Arie Leeuwenburg for sharing your positive experience with the Easy-Laser systems and trusting our tools to get the job done right.
There is an Easy-Laser® shaft alignment system for every situation and industry, from the most simple to the most advanced, including potentially explosive environments.
Geometric measurement technology spans an extremely wide field. From relatively simple straightness measurements of a member to considerably more complicated right angle ...