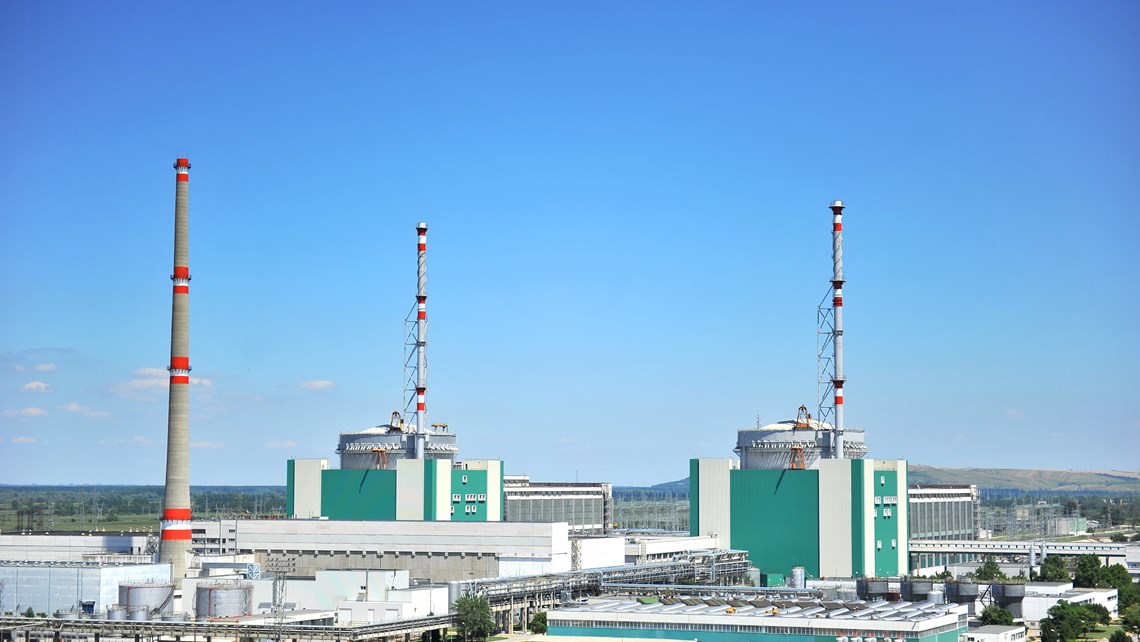 Nuclear power plant Kozloduy NPP upgrades to Leonova Diamond
Kozloduy NPP is the only nuclear power plant in Bulgaria and the main power unit for electricity generation, providing over a third of the country's total annual electricity production. The plant generates the cheapest electricity in Bulgaria, thereby ensuring and maintaining an affordable price of electricity for end users.
Until 2016, the DATSO diagnostics and analysis team – with support from SPM -  along with the maintenance and repair departments, have been using five portable Leonova Infinity analyzers for route-based vibration and bearing condition monitoring of auxiliary machinery in its power units. In 2016, the company decided to replace these instruments with the latest generation handheld analyzers from SPM. The transition to the new Leonova Diamond analyzer enables Kozloduy to benefit from the latest HD technologies SPM HD and HD ENV for bearing and gear condition monitoring. Machine condition data is handled, stored and analyzed in the powerful diagnostic software Condmaster Ruby 2016.
Kozloduy NPP also uses Intellinova - the latest generation of SPM online systems - for continuous monitoring of key equipment in the two WWER-1000 power units currently in operation. In recent years, Kozloduy has gradually introduced online condition monitoring in these power units as part of a modernization process with new automation and safety systems. The company is planning for a continued future extension of the Intellinova online systems for monitoring of the plant's critical production equipment. SPM condition monitoring equipment is currently used to monitor the fans in the nuclear reactor department, as well as pumps and fans in the turbine department.
SPM was selected as a supplier of systems for preventive maintenance because, after years of testing different technologies for condition monitoring, Kozloduy is convinced that the shock pulse method is the most effective tool for reliable measurement and evaluation of bearing condition, and also that the SPM HD technology provides the earliest warning of problems in these bearings. Furthermore, Kozloduy has found portable instruments and online systems from SPM reliable and suitable for use in industrial environments, including the area of the nuclear reactors. The high level of expertise, experience, and knowledge of SPM specialists in the field of modern technologies for vibration analysis was also an important factor.
The head of DATSO, Mr Nikolay Nikolov, said that with the transition to the new portable analyzers, supporting the SPM HD and HD ENV technologies, the functionality of the Intellinova online system and that of the Leonova Diamond instruments are unified, thus increasing particularly the effectiveness of the diagnostic teams in making the right decisions when analyzing machine condition.