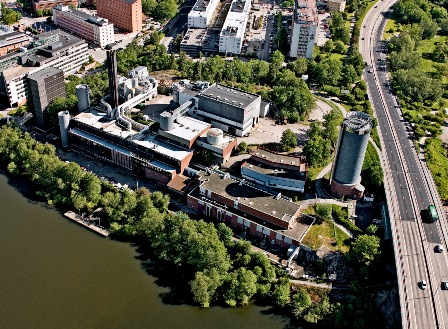 Norrenergi upgrades to Leonova Diamond
Public utility company Norrenergi in Northern Stockholm, Sweden, has decided to invest in the portable instrument Leonova Diamond for periodic condition measurement on critical equipment.
For many years, Norrenergi has used the older instrument T30 for condition monitoring. The regular measuring routes include 705 measuring points, primarily on process-critical electric motors, fans and pumps. Norrenergi has now decided to invest in a new portable instrument and has chosen Leonova Diamond, containing the SPM HD measuring technique for shock pulse monitoring, vibration measurement, balancing, and other useful features. The instrument has been delivered and maintenance personnel from Norrenergi has undergone training at the SPM Academy training center in Strängnäs.
"The new instrument is really a big help in our work with planned maintenance," says production engineer Owe Westlin about the investment.
Located just north of Stockholm, Norrenergi provides the municipalities Solna, Sundbyberg, Danderyd and surroundings with district heating and district cooling through four production plants. The annual heating distribution is 1 TWh and the annual cooling distribution 69 GWh.
Umeå Energi and Mälarenergi are other Swedish producers of district heating who also opted for portable condition monitoring with Leonova for condition-based maintenance.