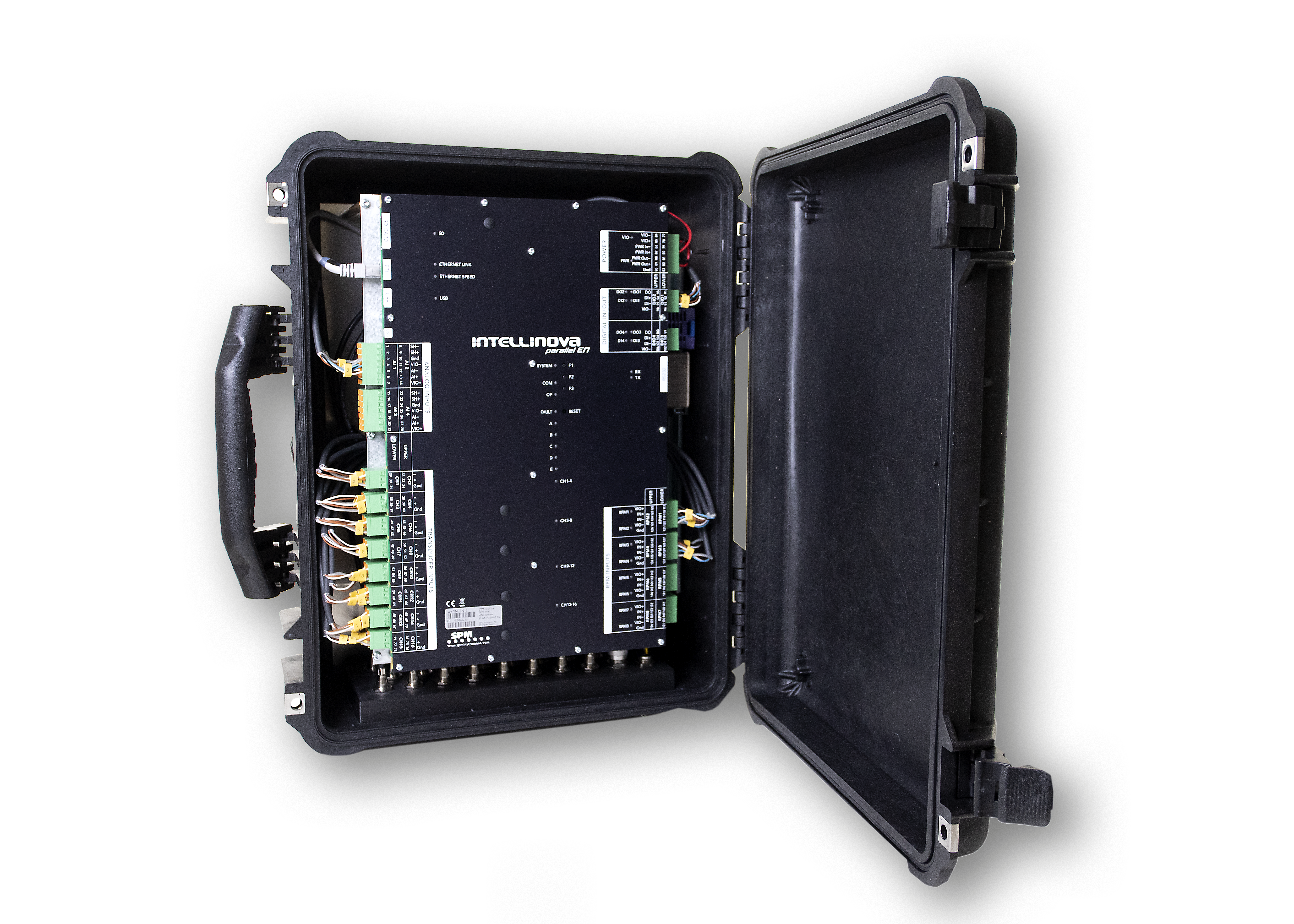 SPM Instrument releases new versions of the high-performance online system Intellinova Parallel EN
Intellinova® Parallel EN is the most advanced condition monitoring system in the Intellinova suite. This highly sophisticated technology solution is suitable for the vast majority of industrial equipment. Sharing the same industry-leading technology and functionality as the existing Intellinova Parallel EN versions, the two new additions broaden the scope of flexibility and use, thus providing additional opportunities for customers to tailor the condition monitoring solution that suits each application best.
Versatile portable version
The new, fully portable Intellinova Parallel EN version is ideal for proof-of-concept installations or temporary monitoring of critical machines, as well as multi-channel data logging. The portable version also empowers service providers to efficiently and cost-effectively offer superior condition monitoring technology services to their customers. The system, which comes in a carrying case with connectors, internal measuring cables, and power supply unit, is easy to relocate as needed.
32-channel parallel measurement in a single cabinet
For high-performance online monitoring of large, critical machines comprising many measuring points, the new 32-channel version is an effective choice. Complete with system units, cabinet, internal cabling, power supply unit with terminals, and DIN rail, the system enables maximum use of cabinet space.
Supreme condition monitoring efficiency
Designed to manage demanding industrial environments and complex operating conditions, the Intellinova Parallel EN system is ideally suited for condition monitoring of industrial equipment with high availability demands. The system incorporates HD condition monitoring technology, the world's most efficient technologies for monitoring vibration, gear and bearing condition, and lubrication, with unmatched forewarning times for deteriorating machine condition.


For more information, please contact:
SPM Instrument AB
Telephone +46 (0)152-225 00 or info@spminstrument.se