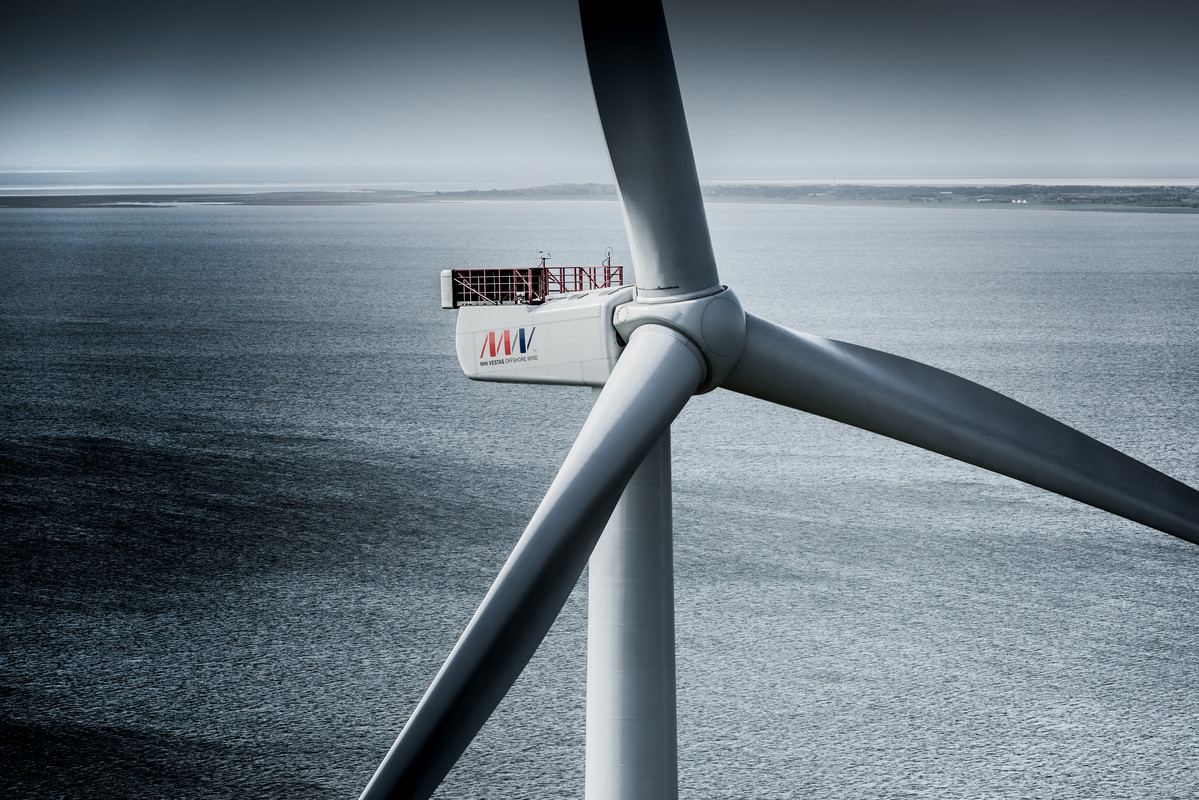 MHI Vestas Offshore Wind™ chooses Intellinova Parallel MB with SPM HD for V164
In 2015, the largest MHI Vestas wind turbine to date, the V164 - 8MW, went into production. Following a long period of joint development work, MHI Vestas Offshore Wind has decided to install Intellinova Parallel MB from SPM Instrument to deliver condition data to the overall condition monitoring system on this wind turbine, which is the world's largest and most efficient.
In order to take out insurance policies for wind farms, leading insurance companies often require the installation of approved or certified condition monitoring systems. Intellinova with the SPM HD shock pulse technology is approved for condition monitoring of wind turbines by German insurance company Allianz.
The measuring system, which has been tested and evaluated over an extended period at the V164 test site in Østerild in northern Denmark, is a high-performance online system that is very well suited for managing the special operating conditions of wind turbines, including very low rotational speeds. The system consists of four channels measuring in parallel, and three shock pulse transducers of type 44000 connected to the measuring system to monitor the turbine's two main bearings and the rotor side bearing of the planetary gearbox.
The first commercial units of the V164 offshore wind turbine were installed in 2016: at the Burbo Bank Extension wind farm in Liverpool Bay on the UK west coast, and at Måde near Esbjerg, Denmark. At Burbo Bank Extension, a total of thirty-two V164-8MW turbines are installed.
Since its launch, the V164-8MW turbine has been uprated, and the world's most powerful serially produced wind turbine is now the V164-9.5 MW.
MHI Vestas Offshore Wind™ is a 50/50 joint venture established by its parent companies, Vestas Wind Systems A/S (Vestas) and Mitsubishi Heavy Industries Ltd. (MHI).