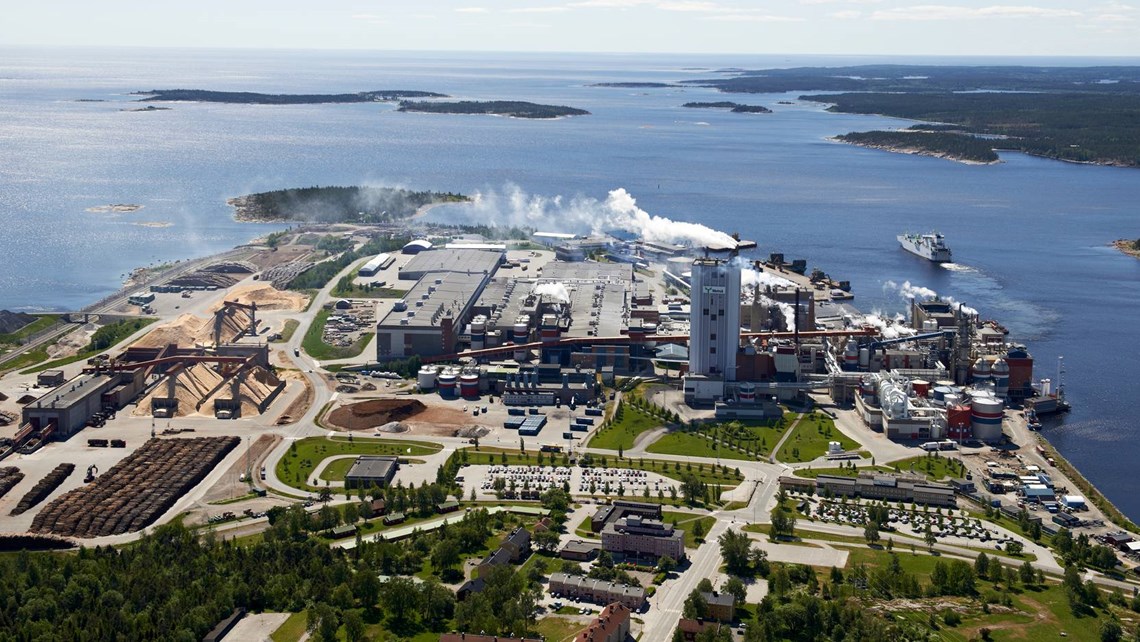 Metsä Board Husum to introduce online system Intellinova Parallel EN in pulp mill
After a test period, Swedish pulp and board mill Metsä Board Husum has decided to invest in online condition monitoring of production-critical equipment in its fiber line and has chosen the Intellinova Parallel EN online system – the latest and most advanced system in the Intellinova product family.
The Intellinova Parallel EN online system is a high-performance and powerful sixteen-channel system for parallel vibration and/or shock pulse measurement. The system supports the patented condition monitoring technologies HD ENV and SPM HD, providing maximum pre-warning time for deteriorating mechanical condition. Intellinova Parallel EN offers extensive functionality and flexibility to suit different measurement configurations. High-quality, high-relevance HD data, and good connectivity make the system perfect for integration into Industry 4.0 contexts, where data quality is essential for high-precision analysis and good decision-making.
When the Husum plant installs its first online monitoring units, the installation will include a total of six Intellinova Parallel EN units and sixty-four DuoTech accelerometers, which effectively combine vibration and shock pulse measurement in the same sensor. The systems will monitor parts of drying machines 4 and 5, as well as high-pressure and low-pressure feeders, wash presses, and certain screening equipment. All machines are considered low-speed.
Jan Edlund, Head of the Reliability department at the Husum plant, on their choice of an online system: "Our goal in Husum is to gradually increase operational reliability on our production equipment. We are now focusing on machines with low rotational speeds and varying loads. Since 2017, we have had a test installation of SPM's online system in place on one of our drying machines. On this machine, we used to do time-based bearing replacements on the suction rolls because there was no reliable method of detecting bearing faults. Neither vibration measurement by hand, nor listening to machine sounds yielded reliable results that could be trusted. What we have seen from SPM's system is that we can find bearing problems and follow their development, which means that we should be able to move from time-based to condition-based maintenance on these low-RPM machines."
Metsä Board Husum is an integrated board and pulp mill producing fresh fiber folding boxboard and white kraftliner on the board machines BM1 and BM2. The fiber line also produces bleached market pulp. The plant has recently been converted from paper to cardboard production, and together with the new extrusion coating line that was put into operation last spring, a total of approximately SEK 2 billion has been invested in the conversion of the Husum mill. The plant is located three kilometers northeast of Örnsköldsvik on the Gulf of Bothnia and currently has about 700 employees.
For more information, please contact Sales Manager Tomas Årman, SPM Instrument Sweden, tomas.arman@spminstrument.se or +46 (0)70-330 84 38.