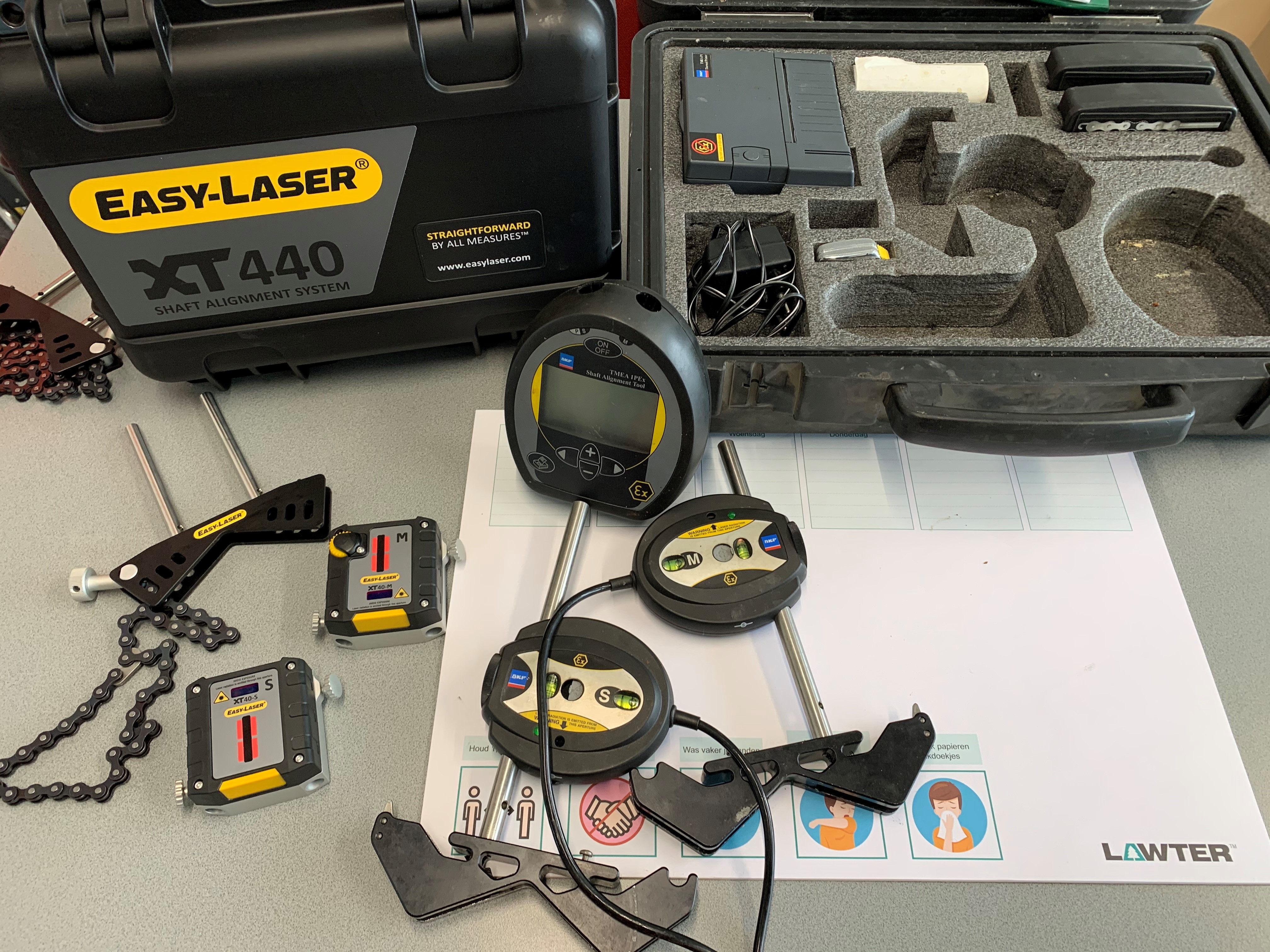 Lawter chooses an Easy-Laser as their new shaft alignment system
After more than 20 years of loyal service, it was really time for something new. Lawter has chosen the Easy-Laser XT440 as their new shaft alignment system. After a successful user training, the service engineers are ready to put their new system into operation.
With Easy-Laser XT440, you can perform all necessary steps of shaft alignment on horizontal and vertically/flange mounted machines. The user-friendly software guides you step by step through the measurement process. 
Lawter serves the graphic arts, adhesives, specialty coatings, aroma chemicals, and synthetic rubber industries. To optimize the performance of your adhesives, the Lawter location in Belgium offers a complete range of natural tackifier resins and tackifier dispersions.