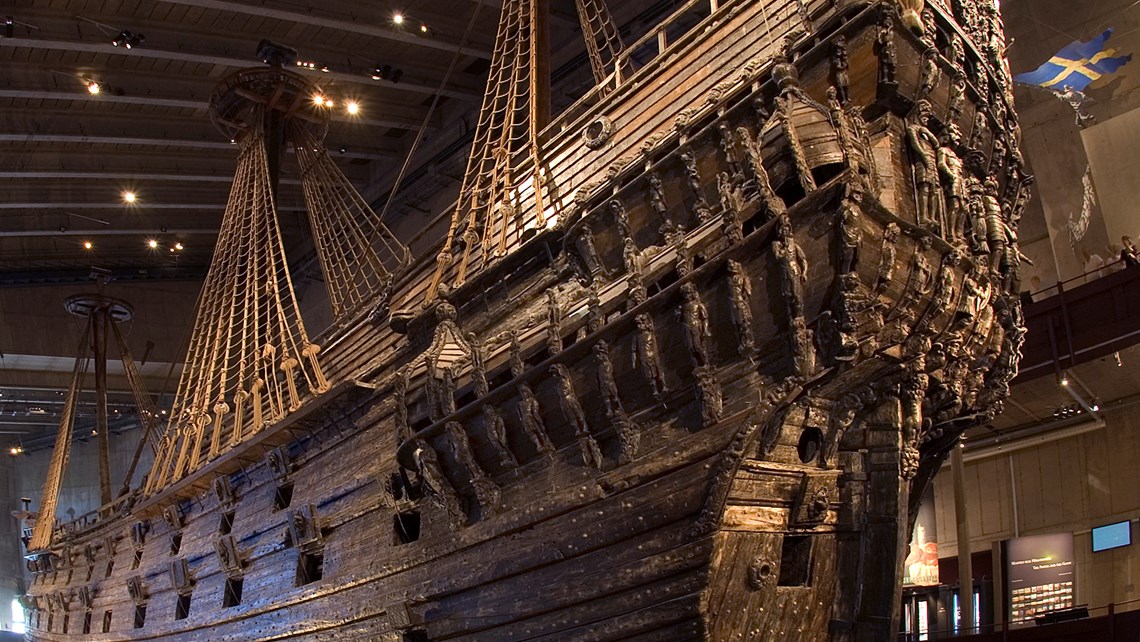 Intellinova Parallel MB secures indoor climate for 17th century warship Vasa
For the warship Vasa, the world's only preserved 17th century ship, the indoor climate in the ship hall of the Vasa Museum is extremely important for the ship's continued preservation. The Swedish National Property Board (NPB) has commissioned SPM partner Indoor Energy to provide maintenance and inspection of the mechanical condition of the climate control system which ensures that the climate surrounding Vasa is kept ideal at all times.
A stable climate is one of the most important factors for the preservation of wood in Vasa, which is very sensitive to humidity changes in the environment. The relative humidity in and around the ship must remain at a constant level for the ship not to be destroyed in the long term. To help in this mission, Indoor Energy has now invested in the measuring unit Intellinova Parallel MB to monitor a fan whose function is critical to maintaining an optimal level of humidity in the ship hall.
"Our main circulation unit CA01, which handles most of the climate around and inside the ship, requires particularly careful monitoring of the operating condition. Should the unit fail, we can not maintain the optimum climate, with 52.8% humidity. Due to high demands from both the Vasa Museum's curators and us at NPB, we have chosen to install Intellinova Parallel MB," says Jonas Utstrand at the National Property Board.
Intellinova MB Parallel continuously measures the vibration level on four channels in parallel. When used with the DuoTech accelerometer, the device can also measure shock pulse. DuoTech combines vibration and shock pulse measurement with the patented measuring techniques HD ENV and SPM HD in a single sensor, providing maximum forewarning times for deteriorating mechanical condition.
If the specified alarm level is exceeded, the measuring unit generates an alarm which is sent to the plant control system via ModBus, where analysis of measurement data can be evaluated by personnel from NPB. The installation includes one Intellinova Parallel MB unit and four DuoTech accelerometers.
Ulf Lönnqvist, vibration engineer at Indoor Energy, commented: "Condition measurement has previously been performed manually on the main fan of the climate control system in the Vasa Museum. The installation of fixed sensors with Intellinova Parallel MB for condition monitoring has optimized the facility. The National Property Board (NPB) can now see trends through the control computer, which means full reliability."
In addition to the service on the critical fan, Indoor Energy's mission includes the deeper analysis of condition measurements with Leonova Diamond every six months on the said fan as well as other fans in the museum.
Indoor Energy offers installation, service, and maintenance of facilities systems as well as facilities automation with a focus on energy efficiency.
Since 1990, the Vasa Museum is the national museum housing the warship Vasa.