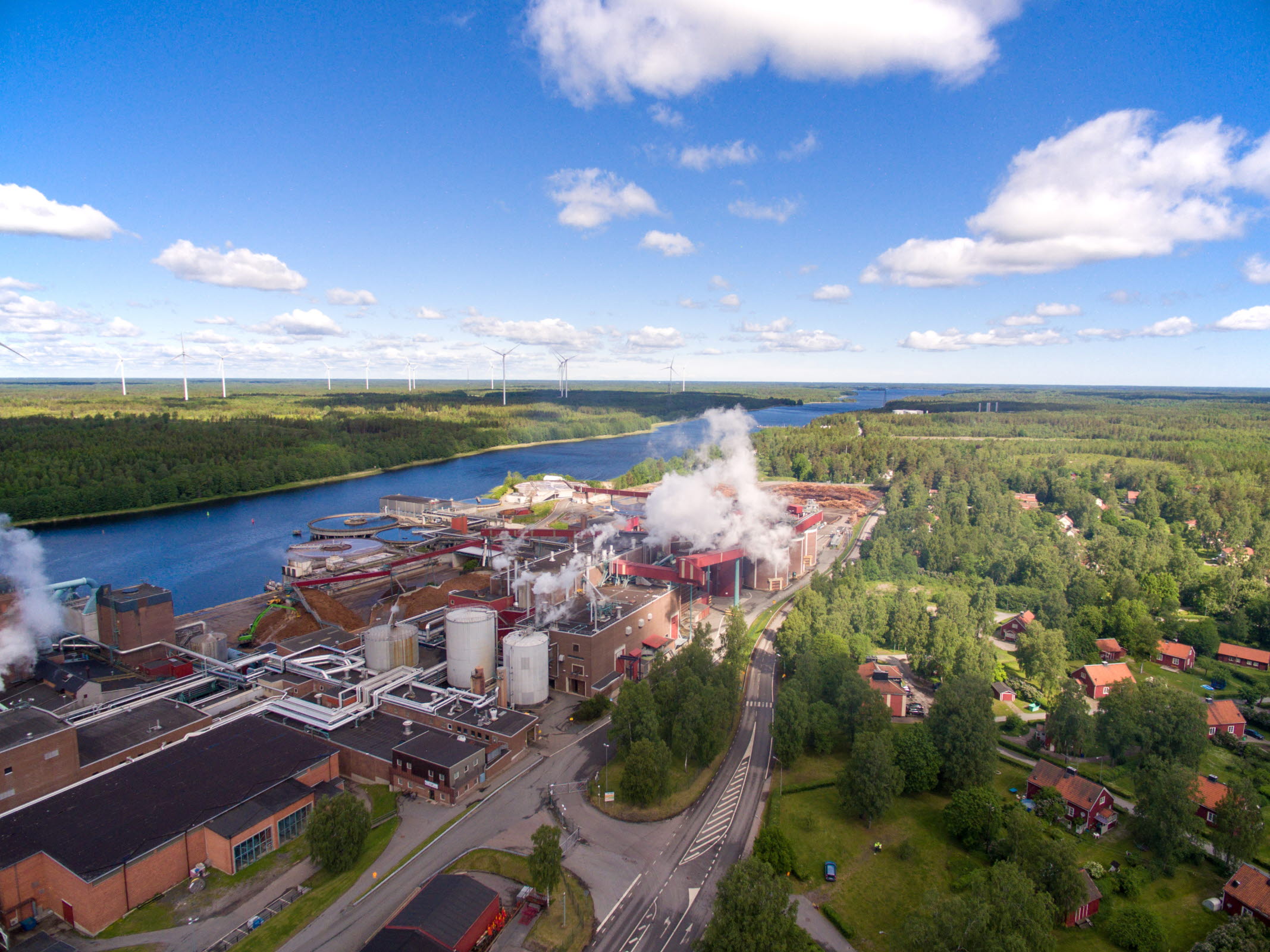 Holmen Paper Hallsta upgrades online vibration monitoring system on PM12
Earlier this year, SPM received an order for a total of 154 sensors for the replacement of an older SPM system on the drive side of the drying section on Hallsta's PM12 paper machine. The order means that the mill takes another step in its ongoing upgrade of the machine's online monitoring system.
At Holmen Paper in Hallstavik, preventive maintenance has always been a high priority, and the mill has extensive experience in condition monitoring. All departments actively work with condition monitoring, and thanks to a long-standing and close collaboration, older SPM equipment is installed in many parts of the Hallsta mill. The first online system from SPM was installed as early as 1974.
– Hallsta has been an important customer for us for many years. The system installed in 1974 was SPM's first delivery of an online system, and since then, PM12 has had another ten generations of online systems from us. The mill has also actively participated in the development of several of our successful products, including the SPM HD shock pulse technology. The opportunity to do test installations at Hallsta has been very valuable for SPM. We are very proud of the continued confidence as a supplier to Hallsta paper mill, said Tomas Årman, Sales Manager of SPM Sweden.
The online system Intellinova Parallel EN, which is now installed on the drying section of PM12, is the latest and most powerful system in the Intellinova family. A total of five measuring units is installed, with thirty-two measuring channels per unit. The measuring points are equipped with the DuoTech accelerometer, which combines patented vibration and shock pulse measurement with HD ENV and SPM HD. The HD condition monitoring technologies provide exceptionally early warning against deteriorating mechanical condition, with clear and easy-to-interpret measurement results that enable ample time to plan maintenance efforts. Measurement results are analyzed in the Condmaster Ruby 2020 software, which has a user-friendly graphical interface that clearly shows the operating condition of individual machine parts. The analysis software also comes with the web application Condmaster.NET, where current machine condition can be monitored via smartphones, tablets, or computers.
– This is a natural step in our continued development towards effective predictive and preventive maintenance, said Joel Bergström, Section Manager of Maintenance, Paper at the mill in Hallsta, in a comment on the investment.
Intellinova Parallel EN has previously been installed also on the PM12 wire and press sections. In addition, the maintenance department also uses the handheld instrument Leonova Diamond for route-based measurement on auxiliary equipment such as pumps.
Specialty paper producer Holmen Paper manufactures MF-Magazine, SC-paper, book paper, and packaging. Production is based exclusively on virgin fiber from spruce pulpwood in a thermomechanical pulp process. Climate-smart energy solutions make Hallsta paper mill one of the most resource-efficient in its segment in Europe, with an extremely low emission level of fossil carbon dioxide. The residual products from the mill's production process can be used as biofuels and soil products.