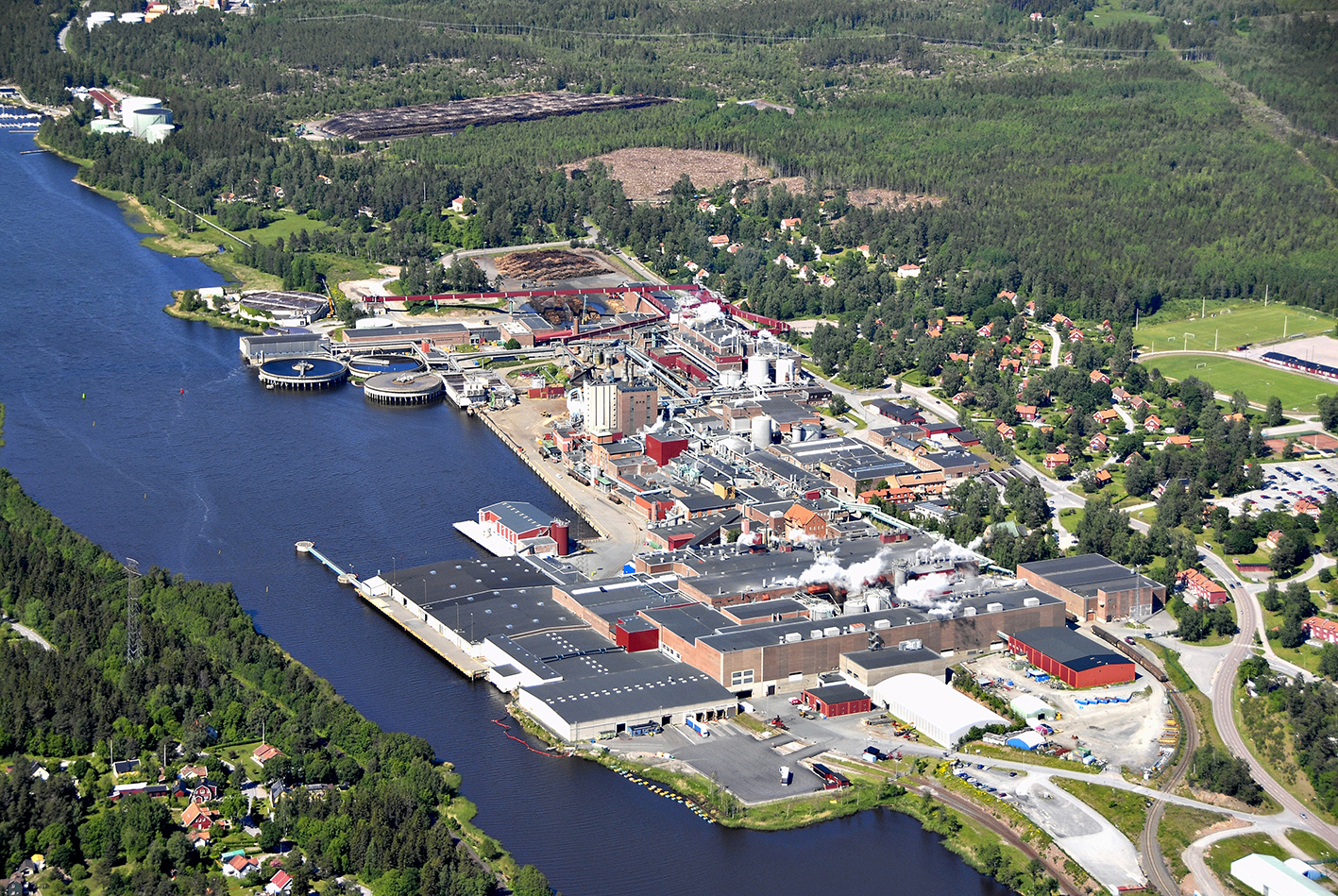 Holmen Paper Hallsta invests in online condition monitoring of Nash pumps
Swedish paper mill Holmen Paper Hallsta has extensive experience in condition monitoring and has worked closely with SPM for many years. Now the mill is upgrading the monitoring of a number of Nash pumps to a newer online system.
Preventive maintenance is a high priority at Hallsta. All departments are actively working with condition monitoring and older SPM equipment is installed in many parts of the Hallsta mill. The paper mill is now planning to upgrade the monitoring of vacuum pumps to paper machine PM12 with the multifunctional online system Intellinova Standard and the SPM HD measuring technique. A total of nine Nash pumps and two other pumps will be included in the system. The condition of these pumps was previously monitored by means of shock pulse trends from the older BMS system from SPM. With the upgrade to SPM HD, the Hallsta maintenance department will obtain more precise measurements and improved analysis capabilities with access to both time signals and spectrums.
Intellinova Standard and SPM HD are also used to monitor the mechanical condition of four wire presses in the bleaching plant for several years. Less critical equipment is monitored through periodic measurements with the handheld instrument Leonova Diamond.
Speciality papers manufacturer Holmen Paper develops cost-effective alternatives to traditional paper choices. The development of speciality products, exclusively based on virgin fibre, takes place at the mill in Hallstavik and the products are also largely produced here. In a thermomechanical pulping process, Holmen Paper Hallsta produces MF-Magazine, SC-paper and book paper from spruce pulpwood in two highly efficient paper machines, PM11 and PM12. Climate-smart energy solutions allow residual products to be sold on as biofuel.