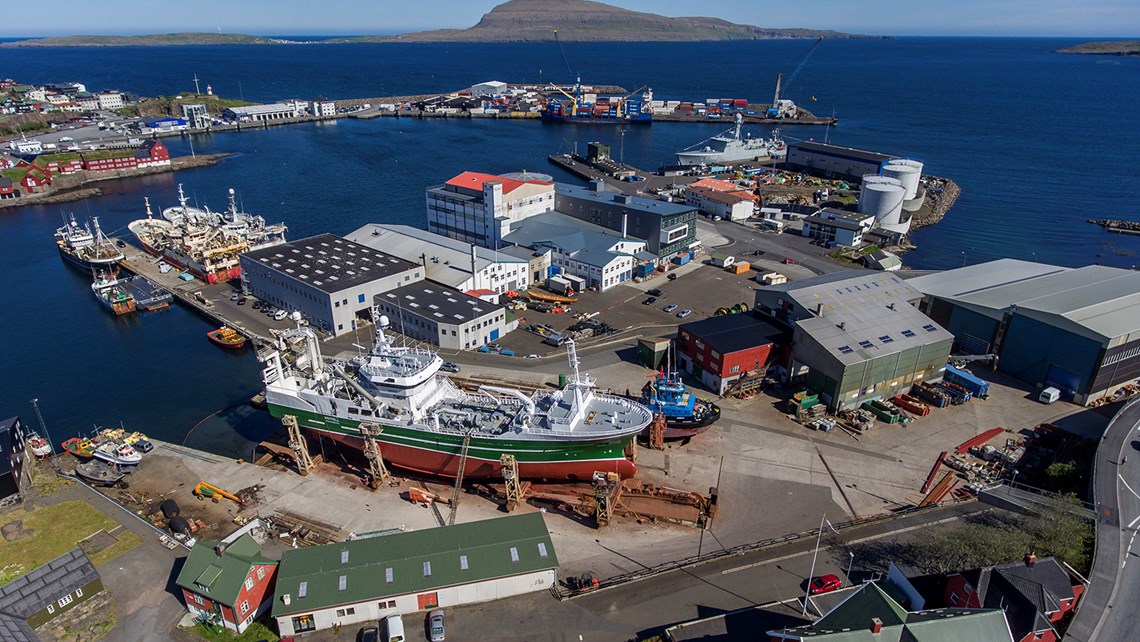 Faroese shipyard MEST invests in Leonova Diamond
MEST, a leading shipyard and engineering group in the Faroe Islands, recently invested in a Leonova Diamond instrument in order to provide more reliable condition monitoring of low-speed applications for their clients.
MEST believes that condition-based maintenance is the optimal strategy to minimize production stops. Most of their clients work in industries where breakdowns with lengthy repairs can have unacceptable economic consequences.
In response to requests from clients wanting to include low-speed machinery in their condition-based maintenance, MEST investigated the market for the most suitable monitoring equipment. It was concluded that SPM's HD technology would be the right solution for their clients' needs.
Having worked in the industry for seventeen years, MEST has come across SPM equipment many times. Machine technician Bárður Heinason said: "We were looking for a supplier who could solve the specialized problems of our clients regarding slow turning machinery. We also wanted a software platform that was 'analysis friendly'". He continued: "The most principal factor in our decision to buy the Leonova Diamond was the HD technology. It will allow us to provide better service for our clients."
Most of MEST's clients are in the marine industries, and the most common target applications for condition monitoring with the new instrument will be complex gearboxes, generators, compressors, and various pumps.
With operations that include shipbuilding, construction, repairs, maintenance, tugboat services, and technical consulting, MEST is a modern company with traditions dating back to 1898. The MEST vibration measurement team has been operational since 2001.