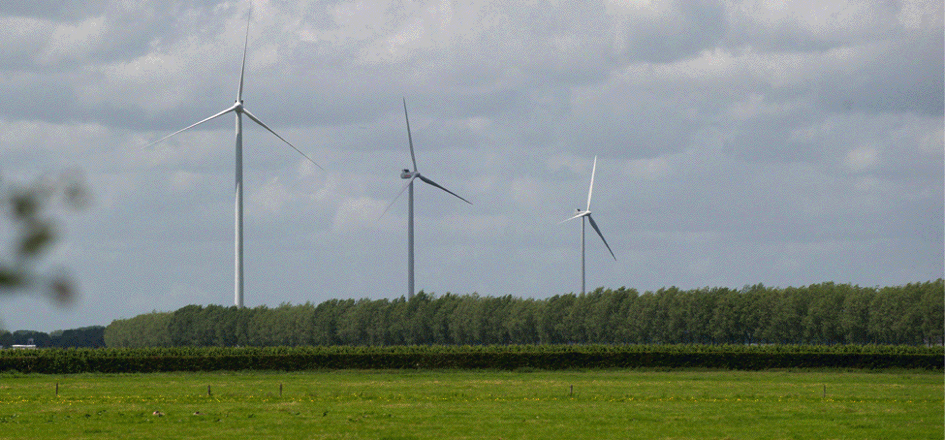 Eneco Wind installs Intellinova systems in new wind park
Eneco Wind, one of the major energy companies in the Netherlands, wants energy to be affordable and available and stay that way. 'That is why we are investing in alternative sources of energy', says Casper Berents, project manager at Eneco Wind. Eneco prefers to invest in energy-saving initiatives and projects related to wind and solar energy, or energy from biomass. In the summer of 2015, the new Laarakkerdijk wind farm in the very south of the Netherlands was put into production.
Casper Berents continues: 'In the new world of renewable energy we must be flexible. Collecting knowledge is very important and gives us the chance to make the right decisions in this turbulent energy market'. Knowledge of condition monitoring systems and data collection gives Eneco Wind the ability to create maximum space to make choices in terms of different maintenance types. As a result, Eneco is able to optimize their wind farms, financially and technically.
Eneco has gained condition monitoring experience with the portable version of the Intellinova Compact system from SPM. Using the SPM HD shock pulse technology, Eneco has been able to successfully detect various damages in generators and main bearings in other of its wind farms. Understanding the challenges of monitoring low RPM applications, Eneco decided not to purchase the condition monitoring system package from OEMs for the new wind park.
The Intellinova Compact systems for Windpark Laarakkerdijk were delivered in June 2015. Besides shock pulse transducers, SPM's latest DuoTech accelerometers are part of the system package and have been installed on the generator and high-speed and intermediate shafts of the gearbox. Shock pulse transducers are installed on the low-speed part of the drive train.
The new DuoTech accelerometer makes it possible to monitor operating condition through vibration and shock pulse measurement, using a single sensor. DuoTech supports vibration measurement with HD ENV and shock pulse measurement with SPM HD. Thanks to the combination of these unique methods, bearing and gear condition, lubrication condition, imbalance, misalignment and other machine problems can be efficiently monitored and identified with maximum pre-warning time.