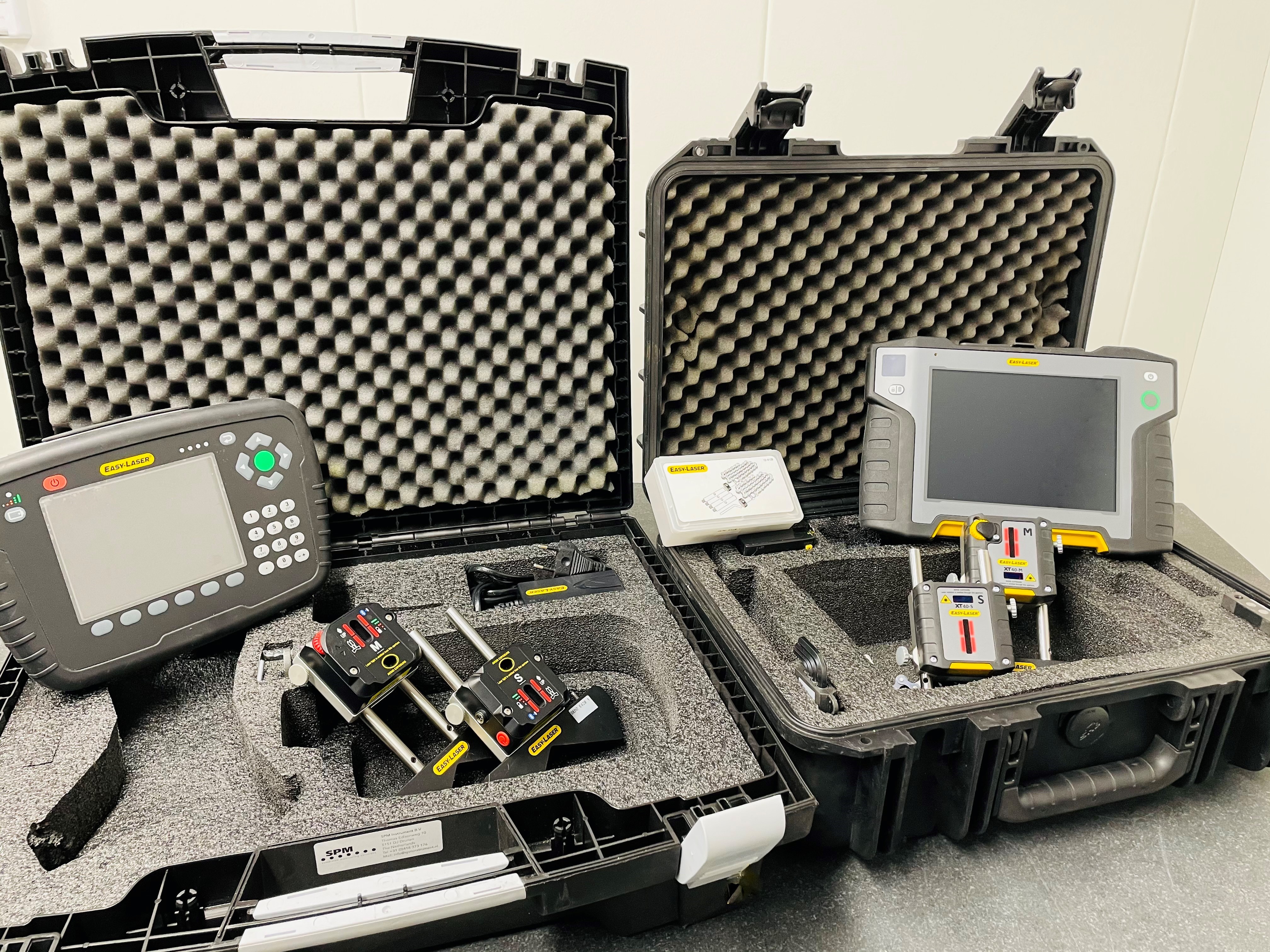 Easy-Laser E420 discontinued
As of 8 March 2021, Easy-Laser decided to take the E420 out of production.
Its successor is the Easy-Laser XT440. This is a wireless system. The display unit works with touchscreen operation. Every measuring result is available in a report on the device in PDF. Those reports are transferable via Wi-Fi and USB. As well as the new generation Bluetooth interface, which has a much more stable connection and is less energy-consuming. This results in measuring units with a battery life of up to 24 hours.
Besides the option of a display, generation XT is compatible with every device that runs on Android or iOS with an app. With this app, you will be able to use all generation XT systems that Easy-Laser provides, such as BTA systems and the digital leveller.
The Easy-Laser XT app is downloadable for free in Play Store and Appstore.