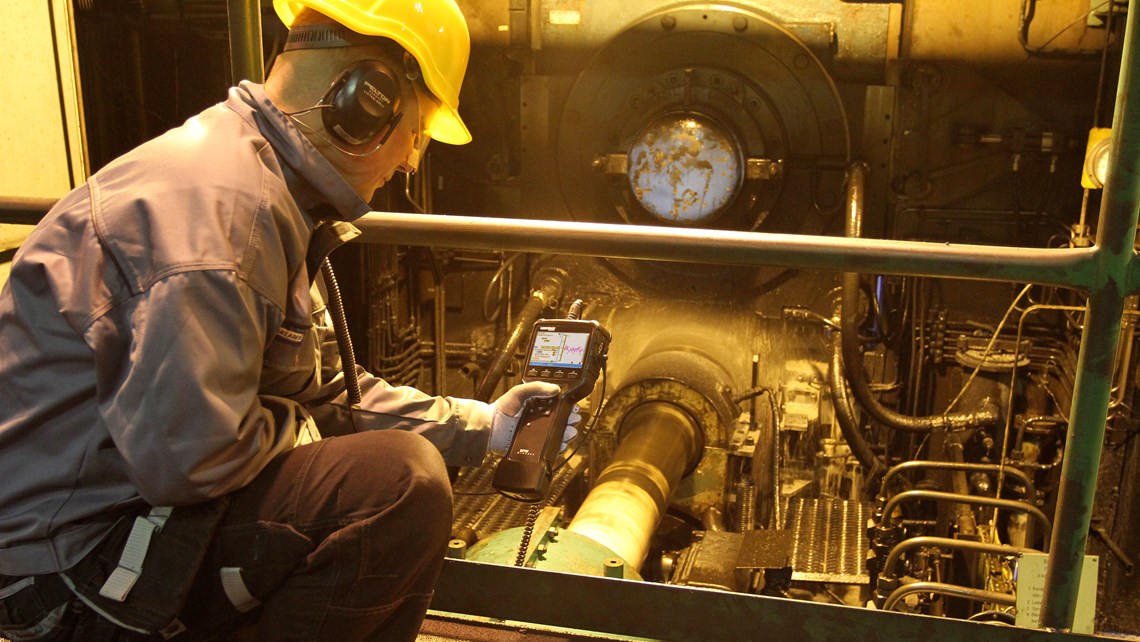 DynaMate initiates cooperation with SPM Instrument
Swedish technical production support company DynaMate AB has chosen to invest in equipment from SPM Instrument, following the evaluation of various condition monitoring suppliers.
DynaMate, which provides industrial support and maintenance services to customers in the Swedish manufacturing and other industries, has thus invested in its first Leonova Diamond data analyzer, including the Condmaster Ruby 2019 analysis and diagnosis software. Using the newly purchased handheld instrument, DynaMate will carry out route-based measurement on machine tools and auxiliary equipment.
The instrument contains the patented measurement technologies HD ENV for vibration monitoring and SPM HD for shock pulse measurement. Condition monitoring with HD technologies provides exceptional prewarning times for deteriorating mechanical condition in bearings and gearboxes, with very clear measurement results owing to unique digital signal processing. On variable speed machines, HD Order Tracking provides crisp and clear spectrums where the frequency range will always cover the fault symptoms of interest, regardless of the rotational speed.
The deal also includes basic training in condition monitoring for staff from DynaMate, scheduled to take place at SPM Academy in November 2018.
Kenneth Glennemo, Manager Machine Service at DynaMate AB, said in a comment: "After evaluating several suppliers, we chose SPM as a supplier of vibration monitoring and balancing equipment. We see SPM as an excellent partner with high competence and a good support function."
DynaMate AB, a wholly owned subsidiary of Scania CV AB, is one of Sweden's largest industrial service companies with about 300 employees throughout the country and an annual net sales of approximately SEK 350 million.