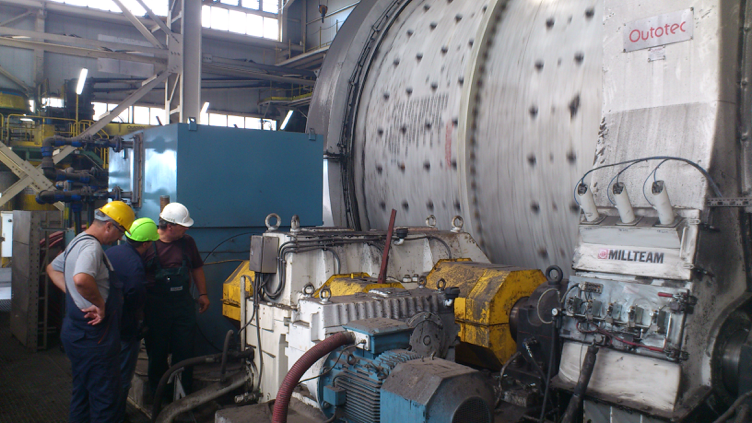 Case study: Outer race bearing damage in autogenous mill
At Bulgarian copper production plant Aurubis, early warning of developing mechanical problems related to the autogenous grinding mill is essential. Since the mill is production-critical and non-redundant, a breakdown would have a major impact on plant throughput.
In this case study from Aurubis Bulgaria AD, the SPM HD shock pulse technology was used to monitor the pinion shaft bearings of a production-critical autogenous mill in the flotation plant. The mill is used to gradually grind the ore to the appropriate size for further processing. This is achieved by using larger blocks of the ore itself, that cause impact breakage as they tumble inside the large, rotating cylinder using centrifugal force.
Right from the beginning of the measurements, the Intellinova Compact online system showed rising shock pulse levels, indicating an outer race damage on one of the bearings. The development was closely monitored over the following eighteen months. Upon inspection of the damaged bearing, after it was replaced, the damage was confirmed.