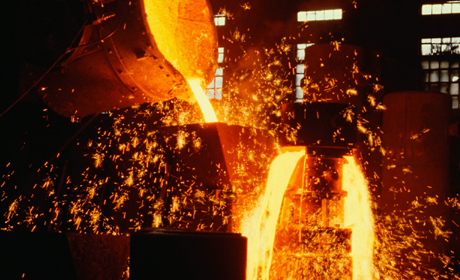 Case study: An oscillating mould application in the steel industry
SSAB, Swedish steel manufacturer of hot and cold reduced strip, recently has equipped its Continuous casting line 5 with online condition monitoring using Intellinova Compact and the SPM HD measuring technique.
Over the years, SSAB has experienced numerous bearing failures in the oscillation drive system, with production losses as a consequence. This case study is an account of an eight month period of trial measurements at the SSAB continuous casting plant in Luleå in northern Sweden.