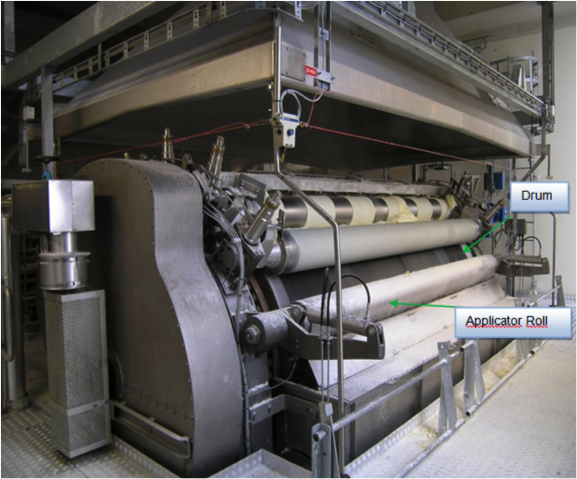 Cargill orders online monitoring system for low-speed application
Cargill's European starches and sweeteners business is headquartered in Mechelen, Belgium and employs around 2,800 people in thirteen production locations across Europe. The business sells a full range of products to customers in the food, paper, cardboard, corrugating, pharmaceutical, and animal feed sectors. The Cargill plant in Sas van Gent in the Netherlands processes wheat and corn to various end products.
SPM Instrument Netherlands has received an order for an Intellinova Compact online system to monitor the bearings of the main drum and applicator rolls in a roll dryer. This is a pilot project covering one of five machines in total. The main rotating parts are the drums and applicator rolls, used in the process of drying modified starch. Knowing that their critical production machines - operating 24/7 - have to operate smoothly, reliably and continuously, Cargill's maintenance strategy is to work towards improved maintenance.
Cargill Sas van Gent have been using vibration analysis for many years. Despite the large knowledge base and wide experience in vibration analysis, implementing a reliable condition monitoring program offering adequate pre-warning times on the main drum bearings has always been a challenge. The speed of the main drum varies between 5 and 10 RPM, and that of the applicator rolls between 30 and 65 RPM. With its ability to measure down to 1 RPM and handle speed changes effectively, the SPM HD shock pulse technology was found to be the best solution for monitoring this low-speed application.
The Intellinova Compact online system is equipped with twelve shock pulse transducers: two on the main drum bearings and the remaining ten on the applicator roll bearings. An RPM probe has been installed in order to keep track of the varying RPM, as shaft speed varies depending on the type and grade of product which is being processed.