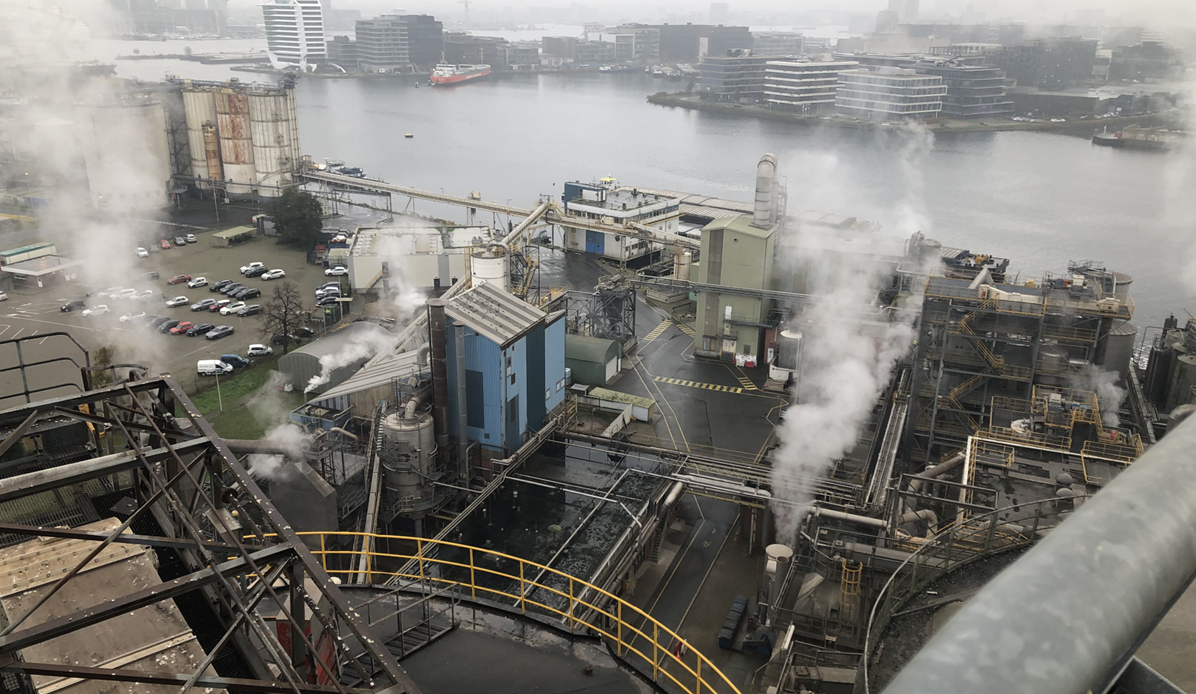 Bunge invests in online condition monitoring from SPM at Amsterdam site
Multinational agribusiness and food company Bunge's Dutch site in Amsterdam has placed an order with SPM Instrument Netherlands for the Intellinova Parallel EN online system to monitor the mechanical condition of production-critical assets.
The plant in Amsterdam is a soybean processing plant consisting of two crushing lines and a refinery, where beans are processed into soybean meal and oil.
The scope of the order is nineteen Intellinova Parallel EN systems (ATEX and non-ATEX), more than two hundred DuoTech accelerometers, a full Condmaster Ruby software license, and one fully loaded Leonova Diamond handheld instrument for route-based measurement. The systems will be installed on a wide variety of machines: drying mills, separators, electromotors, gearboxes, and conveyor belts. SPM Instrument Netherlands is set to provide all engineering, installation, and commissioning services, most of which are planned for the first half of 2024.
The investment is made as part of a group-wide project in which various Bunge sites globally are to equip most of their production-critical assets with online condition monitoring.
Bunge's short-term goal is to equip all selected assets with permanent online condition monitoring systems. In the long term, the company aims to monitor all its sites globally from a single location to prevent unplanned downtime, optimize maintenance stops, and extend the degree of planning.
Maintenance Manager Derek van Roon said: "Bunge is a low-margin business. This project's investments will also help provide vibration monitoring across different plants with the same system using cheaper resources than dedicated vibration analysts for each plant. Especially in European plants, specialized resources are scarce and expensive."
Bunge invests heavily in preventive and predictive maintenance. Dedicated inspectors use ultrasound and vibration technology to find problems before they stop the plant and cause unplanned downtime. Bunge plants operate around the clock, with limited scheduled shutdowns each year. Thus, identifying and resolving problems within allocated shutdowns is a crucial concern. Condition monitoring provides insights into the machine health and condition of the selected assets, which is used to compare Bunge sites worldwide.
Bunge is a major player in the food and feed industry in the Netherlands. A leading producer and distributor of soybean and rapeseed meal, the company provides crude and refined vegetable oils and fats from its two facilities in Amsterdam and Wormerveer to key companies in the food, bakery, and confectionary industry. Bunge also plays an important role in using its crop infrastructure and providing vegetable crude oil to help fuel renewable energy solutions.
SPM Instrument Netherlands was awarded the contract due to its capacity as a total solutions provider, offering the hardware and software to monitor a complete production facility and also the know-how and team to manage the project.