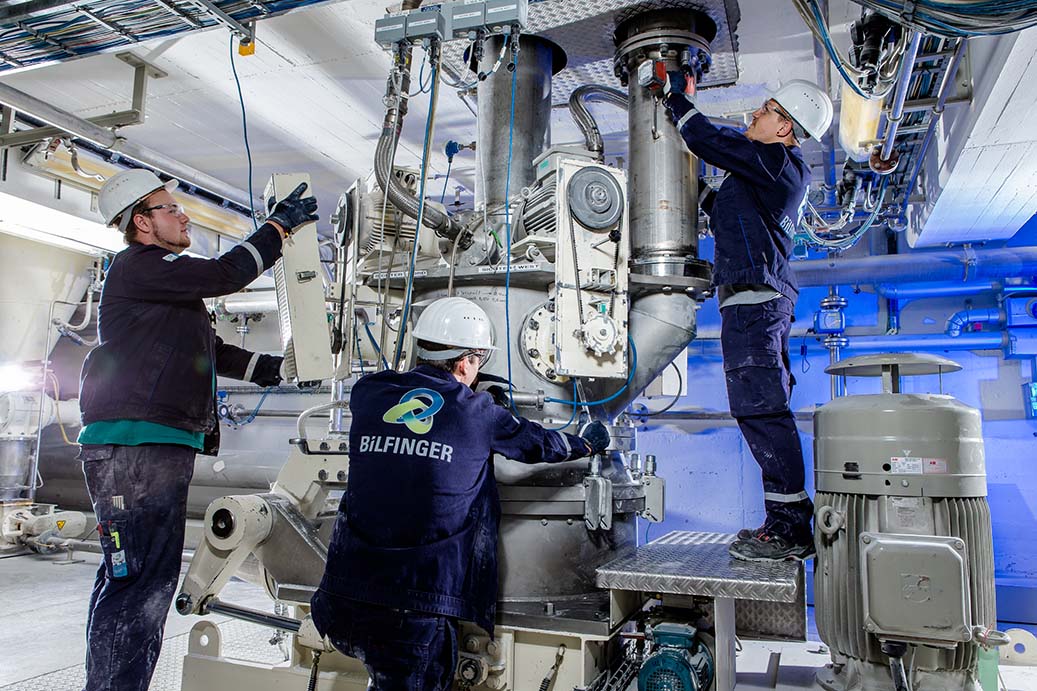 Bilfinger Engineering & Maintenance Nordics invests in measurement systems from SPM
SPM Instrument has received an order for the portable instrument Leonova Diamond and the wireless vibration sensor Airius LTE-M from Swedish industrial services provider Bilfinger Engineering & Maintenance Nordics.
The Leonova Diamond handheld instrument for condition measurement in rough industrial environments offers unsurpassed measurement performance and many powerful analysis and troubleshooting functions. The instrument is equipped with the patented measurement technologies SPM HD for shock pulse measurement and HD ENV for vibration monitoring, SPM's so-called HD condition monitoring technologies, for exceptional early warning of deteriorating mechanical condition, thus providing ample time to plan maintenance efforts.
The order also includes the advanced and user-friendly software Condmaster Ruby, where measurement data is saved and analyzed, including with the help of AI-based decision support. Condmaster offers integration options with superior systems via Rest API and OPC UA.
Tobias Abrahamsson, maintenance engineer at Bilfinger, commented on the company's choice of the system: "Bilfinger is seeing an increased demand for this type of preventive maintenance and wants a system with many options in terms of function and software. We believe we get that with a Leonova Diamond and the Condmaster software. That, and good support from a company with long experience in the industry that acts in the same clientele as Bilfinger Nordics, made SPM Instrument our supplier of choice."
The order also includes several Airius LTE-M wireless sensors measuring triaxial vibration and temperature. Measurement data is transferred to the Condmaster database via Swedish telecom operator Telia's cellular network. "Bilfinger Nordics sees excellent opportunities with smooth data transfer via the mobile network at the customer's facilities where Wi-Fi or fixed installation is not feasible. We see a reduced risk of data breaches and the possibility to monitor the condition of rotating equipment in challenging geographical locations as a big plus," said Tobias Abrahamsson.
Industrial services provider Bilfinger Nordics is part of the Bilfinger Group. The company delivers maintenance, engineering, project, and operational services to onshore and offshore customers through its business units in Sweden, Norway, and Finland. Approximately 3,600 employees work in Bilfinger Nordic's business areas Engineering & Projects, Maintenance, Insulation, Piping, and Scaffolding.