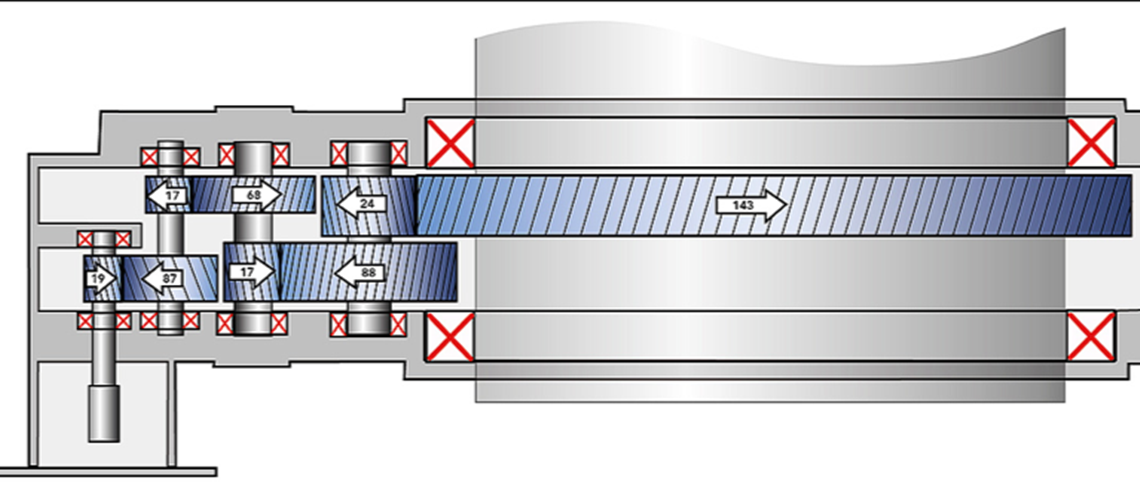 Case study: Gear and bearing failure in multistage gearbox
This case study presents the results of condition monitoring on a multistage gearbox driving a disc filter in a pulp mill. Within the scope of these measurements, the online condition monitoring system detected bearing faults as well as gear damage, caused by water in the gearbox.
Designed for different purposes and with variable degrees of complexity, gearboxes are an indispensable component in any industry. The maintenance of gearboxes is often critical to operations, which puts them among the prime targets for condition monitoring.
The installation of the Intellinova Compact online system in this case study was part of a project, the purpose of which was to evaluate and determine how to best monitor the mechanical condition of this important piece of equipment using HD technology. Based on measurements from this and other gearboxes, the case study provides recommendations regarding the most suitable measurement setup for early detection of various gearbox problems.