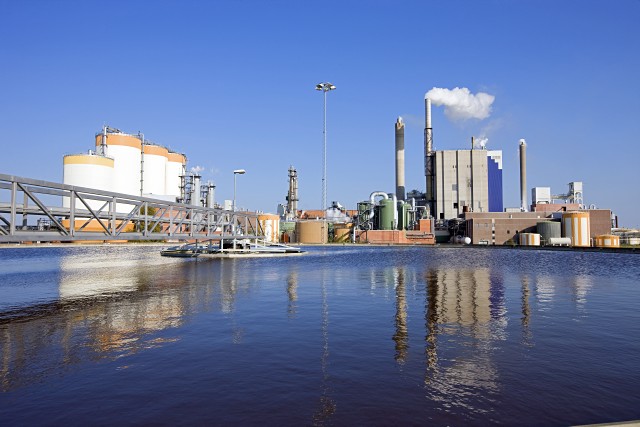 BillerudKorsnäs Frövi continues online vibration monitoring upgrade with HD technology on KM5
The older vibration monitoring system on the KM5 board machine at Swedish board mill BillerudKorsnäs Frövi has reached the end of its technical life, and the upgrade project launched in 2015 involving the Intellinova online system from SPM now continues with new investments.
In the fall of 2015, Intellinova was installed on three of the dryer groups in the board machine's dryer section. As the project now moves on, twenty additional Intellinova units with vibration modules are purchased to replace the older vibration system on the remaining dryer groups. Existing cabling and vibration transducers for a total of 640 measurement points are retained, while the measurement units themselves are replaced. SPM's service engineers perform the exchange continuously during 2017.
With the upgrade to Intellinova, the board mill will be able to use the patented vibration enveloping technology HD ENV, which provides maximum early warning against deteriorating mechanical condition in gearboxes and bearings. Exceptionally clear and easy-to-interpret measurement results in both spectrums and time signals make it easy to verify the type and extent of the damage.
Tobias Andersson, vibration engineer, commented on the investment: "This is a natural step in the upgrade. We are pleased with the choice of an independent actor in condition-based maintenance, who is active and leading development with new measurement methods like HD technology, etc. The new Intellinova Parallel unit will also be useful in our industry, on the winder and in other parts of our process where parallel measurement is required, such as on press nip and calendars, for example."
An Intellinova installation was also made in Frövi three years ago, to monitor rolling element bearings in a continuous digester with SPM HD, which is particularly well suited for low RPM equipment. For route-based measurement on less critical equipment, three Leonova Diamond instruments, acquired in conjunction with the investments in 2015, are used.
BillerudKorsnäs is a leader in renewable packaging materials. The plant in Frövi produces cartonboard and liquid packaging board. In addition, a development center offers expert assistance to customers in the areas of packaging optimization, printing support and conversion support. The annual production capacity at Frövi is 470,000 tons. About 630 people work at the board mill.